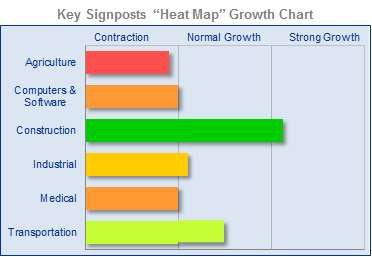 The Equipment Leasing & Finance Foundation has released its 2013 Equipment Leasing & Finance U.S. Economic Outlook, which projects equipment and software investment will grow at a below-average rate of 2.9 percent.
However, growth in equipment and software investment is expected to begin regaining momentum in the third and fourth quarters of 2013.
According to the report, equipment and software investment declined by 2.7 percent in the third quarter of 2012. This follows a 4.8-percent increase the second quarter.
The report also highlights upcoming trends in three equipment categories. Agriculture equipment investment is likely to decline in the fourth quarter of 2012 and the first quarter of 2013. Industrial equipment investment is expected to grow at a slower rate than recent quarters, while transportation equipment investment is predicted to average about 10 percent over the next 3 to 6 months.