On Friday November 9, the Association of Equipment Manufacturers added three new inductees into the AEM Hall of Fame, which seeks to recognize "outstanding individuals in the off-road equipment industry, and their legacy of innovation, service and leadership."
The 2012 inductees were John Deere, Pierre Bataille of Poclain and Keith, Leonard and Mervel Wood of Woods Equipment Company.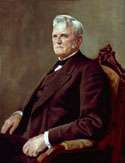 A skilled blacksmith, John Deere started Deere & Company in 1837 with his invention of the self-scouring plow. He began his venture in Grand Detour, Illinois before relocating to Moline, Illinois due to that areas's better transportation routes and energy sources. In the 175 years since then, the Deere name has become a famous brand loved the world over. The company now produces equipment for the agriculture, construction, forestry and turf care industries.

Pierre Bataille founded Poclain in the 1930s and helped greatly in the development of high-pressure hydraulics and was a pioneer in the the development of the hydraulic excavator. It was his idea to begin using production assembly lines for excavators in the early 1960s and his concept of the swing drive and boom are an industry standard to this day. Beyond equipment innovation, Bataille cared for his employees, offering them interest-free loans, one of the first staffed company cafeterias and a network of buses to bring them to and from work. He also served as president of the Committee for European Construction Equipment and was awarded the rank of Officer of the Legion of Honor by the French government in 1990.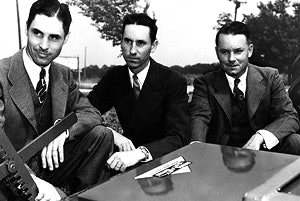 Keith, Leonard and Mervel Wood are pioneers in the development of rotary cutters and mowers. They founded Woods Equipment Company after World War II in Oregon, Illinois, and in 1963 introduced their now-iconic Batwing rotary cutter, now known as the flex-wing rotary cutter. The brothers also invented thethe single V-belt drive system, used on virtually all residential and commercial mowers in use today, and the single attachment pin blade retention system, a design still used on most Woods cutters today.
AEM Hall of Fame inductees were evaluated by an independent panel of industry experts on five criteria: 1) innovation, 2) industry contributions, 3) leadership, 4) corporate citizenship/social responsibility and 5) sustainability.
For more information on the AEM Hall of Fame and all its inductees, go online to the AEM Hall of Fame section of the AEM website – www.aem.org/HallofFame. Nominations for the next Hall of Fame will open in June 2013.