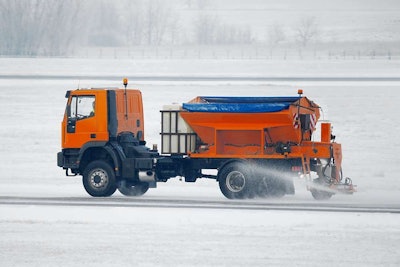 Gritting and salting roads, methods used to prevent automotive accidents in winter conditions, may lead to corrosion over months or years, Science Daily reports.
This corrosion is due to the chloride ions in salt, which can penetrate concrete and eat away the metal beneath.
Luping Tang of the Department of Civil and Environmental Engineering at Chalmers University of Technology, in Gothenburg, Sweden, and his colleague Anders Lindvall of the Central Laboratory at Thomas Concrete Group AB, have used computer simulations to study the effects of exposure to salt over a 10-year and a 25- to 30-year service period.
The team tested DuraCrete and ClinConc. Of the two, DuraCrete was most suitable for predicting salt's corrosive effects after ten years, while ClinConc was best for predicting the effects after 25 to 30 years.
According to Science Daily, the study could help during the assessments of steel-reinforced structures as well as during the design process; the study may go as far as to help engineers find ways to reduce or avoid damage due to gritting and salting roads and bridges.