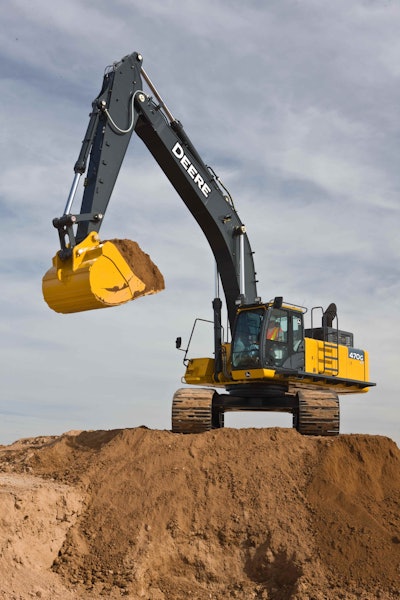 How can a company do so good and yet face so much pessimism in the stock market?
Deere released it's third quarter results today boasting of an 11 percent increase in earnings on higher sales, a 15 percent jump in worldwide sales (to $9.59 billion), and a whopping 23 percent jump in it's construction and forestry businesses.
Part of the pessimism stems for gross margin, which fell about 70 basis points, and a general economic slowdown is causing the company to pull some punches. Deere cut it's agriculture and turf sales forecast to 13 percent (from 15 percent) and construction and forestry down to 17 percent (from 20 percent) for the fiscal year. It also pulled back from earnings guidance of $3.35 billion, saying now it is more likely to come in at $3.1 billion.
Stephen Simpson, writing for the investment website Seeking Alpha notes an important find in the report: the fact that Deere has been spending heavily on capex (capital expenditures). Short term this is going to depress cash flow, but long term today's investments may reap significant returns down the road. If it does, says Simpson, the company may be as much as 30 percent undervalued at present.
Deere's stock was down about 6 percent for the day.