International's TerraStar built for business
New medium-duty truck brings commercial-grade engineering to the Class 4/5 market
By Christina Jesson Schave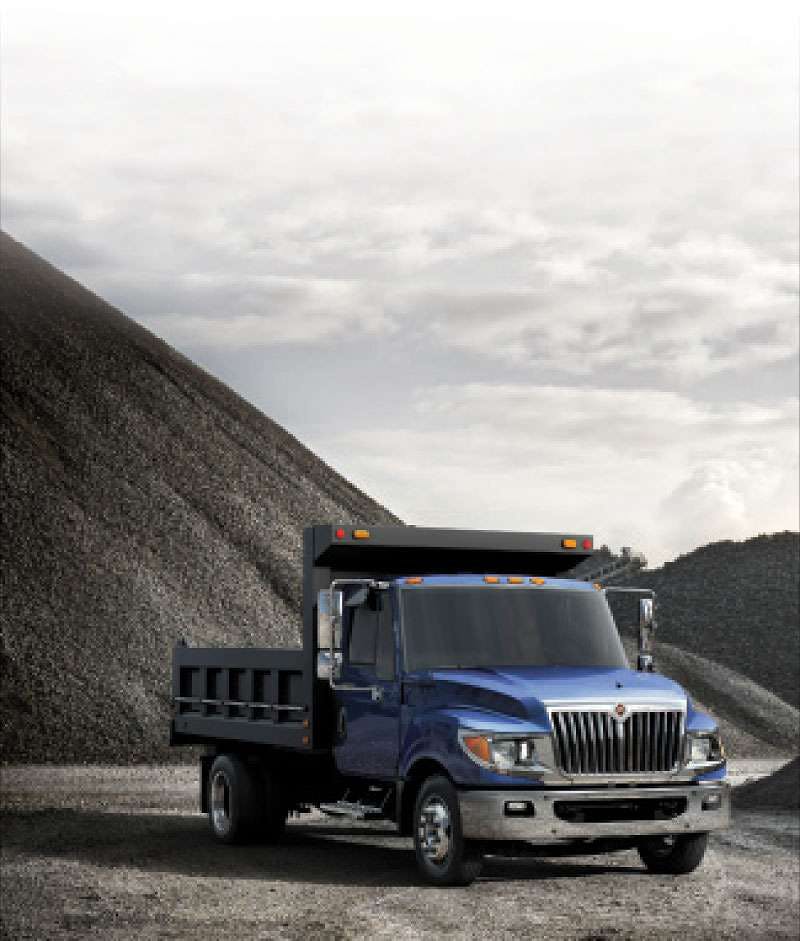 Navistar's new International TerraStar vocational truck made its debut at the National Truck Equipment Association (NTEA) Work Truck Show in St. Louis, Missouri, last month. Aimed at the Class 4 and 5 markets, the medium-duty truck offers a wide range of features, including its MaxxForce 7 V8 diesel engine and a large, roomy cab.
"Both General Motors and Sterling have left this market. Combined, those companies represented almost a quarter of the commercial trucks sold into vocational applications," says Jack Allen, president, Navistar's North American Truck Group. "At the same time, customers in this market are shifting truck purchases, with many moving up and acquiring larger GVW trucks to fulfill their business needs. International will fill this vacuum with a commercial-grade, medium-duty truck that features our heavy-duty truck DNA and is built to handle even the toughest jobsites and applications."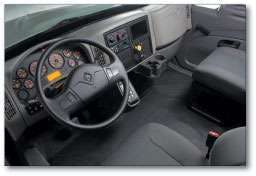 According to Allen, the new TerraStar is a conventional truck design built on a strong and durable commercial-duty platform. International engineers designed the TerraStar with a large front windshield, which it says offers 28-percent more visibility than its leading competitive truck. TerraStar features a 107-inch BBC (bumper to back-of-cab) length and a 44-foot curb-to-curb turning radius, combined with a roomy cab International says is 30-percent larger than competitors, allowing plenty of room for three adults to fit comfortably in the front seat.
The TerraStar is powered by the new 300- horsepower MaxxForce 7 V8 diesel engine crafted from compacted graphite iron, which International says is lighter, yet stronger than conventional cast iron engine blocks. The MaxxForce 7 will be matched with a commercial-duty Allison 1000 transmission to optimize power output. The engine's no-hassle Advanced EGR emissions technology eliminates the need for extra equipment, liquid urea or additional training.
Noting the MaxxForce engine carries much of the same DNA as the PowerStroke diesel engine line Navistar supplied Ford F-Series trucks since the early '80s, Allen says the new engine was designed from the ground up "for International and nobody else."
A commercial-style, tilt-away hood offers unobstructed access to the engine, providing easy access for routine and scheduled maintenance. The Diamond Logic electrical system is integrated in the TerraStar and delivers various customizable features for added safety and convenience, including automated pre-trip inspections, headlights that turn on when wipers are on, interlocks, programmable switches and more.
According to Jim Hebe, Navistar senior vice president, North American sales operations, full production of the TerraStar will begin this fall, with initial production at the company's plant in Garland, Texas. The truck will initially be available with a 4×2 drivetrain, and a 4×4 drivetrain is planned for 2011. EW