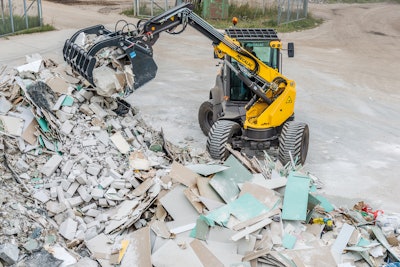 Mecalac has added the Trekker Group as a dealer, one of five the manufacturer has added in 2020 to expand its North American coverage.
Originating in Puerto Rico more than 66 years ago, Trekker Group established Trekker Tractor, based in Miami, in 2010. Trekker Tractor now has six locations in Florida. In addition, the group also manages Trekker Distributor in the U.S., providing concrete formwork and shoring supplies and design consultation services through four Florida locations.
Trekker Group will offer Mecalac's line of crawler skid-excavators, wheeled excavators and swing loaders.
"Trekker Group recognizes Mecalac's potential for their landscaping and construction customers," says Peter Bigwood, general manager for Mecalac North America. "They also have the support network necessary for helping us foster a whole new way of thinking about the jobsite."
"We focus on site work, utilities, water treatment plants, pool contractors, landscapers and municipalities" says Adam Stegeman, vice president of operations for Trekker Group. "Jobsites are often crowded and difficult to access. With Mecalac our customers can be more resourceful and efficient."