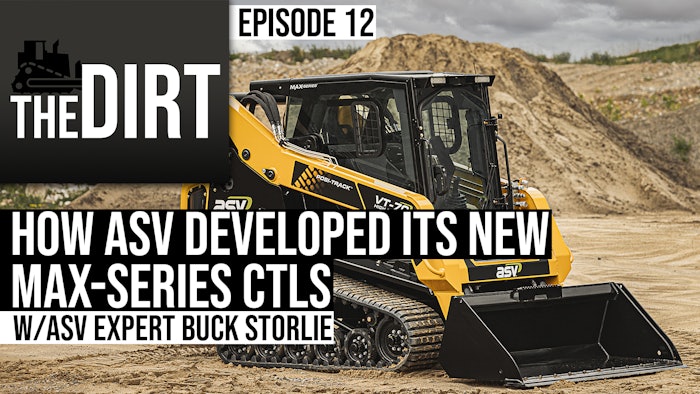 Kenworth T270, T370 medium duty trucks now available with a few new options
Kenworth has announced three new options for its Class 6 T270 and Class 7 T370 trucks.
First up is an update to Kenworth's 21,000-pound rated highway AG210L single-axle rear suspension. Kenworth says T270 and T370 models spec'ed out with the AG210L—a two-bag, rear air suspension with a trialing arm design—are now approved for use with a roll-back flatbed body.
To read more, click here.
---
Geith Titlting Quick Coupler Tilts Attachments 180 Degrees
Geith has refreshed its tilting quick coupler lineup, announcing models for more machine sizes.
Initially introduced in 2016, the original Geith Tilting (GT) quick couplers were available for excavators and backhoes from 6 to 26 tons. The new lineup expands that availability to machines from 2 to 27 tons.
To read more, click here.
---
GM to build electric Nikola Badger pickup, provide Class 7/8 fuel cell tech in $2 billion stock deal
Nikola's plans to deliver an electric pickup truck are full steam ahead. However, the circumstances have changed slightly.
Today Nikola and General Motors announced the formation of a strategic partnership that will see GM handle the production of Nikola's upcoming Badger pickup in return for a $2 billion equity stake in Nikola. Under the agreement, GM also becomes Nikola's sole provider of hydrogen fuel cells for Class 7 and Class 8 trucks outside of Europe.
To read more, click here.
---
Bobcat Features on Demand: Pay Now or Later For Machine Options You Want
Let's say you want to buy a machine, but you're uncertain about adding all the available features. Things like high-flow electronics, two-speed travel and automatic ride control sound great, but for right now you're not sure if you need them.
If your needs change, however, your initial decision at purchase doesn't have to be your final word, says Bobcat. Instead, call up your dealer and have them turn a feature on via a phone app. You pay for it when it's added, not before.
To read more, click here.
---
Video: How ASV Developed the New Max-Series CTLs | The Dirt #12
In the latest episode of The Dirt we talk with ASV product line manager Buck Storlie about the new Max-Series CTLs. The new RT-65, VT-70 High Output, RT-75 and RT-75 Heavy Duty have been redesigned from the ground up and in this video we get the story from Buck on how ASV approached this new series of CTLs from a development and design standpoint.
If you enjoyed this conversation with Buck and want to see an in-depth overview on all the specifics surrounding these new Max-Series CTLs, check out our original overview video below.
---