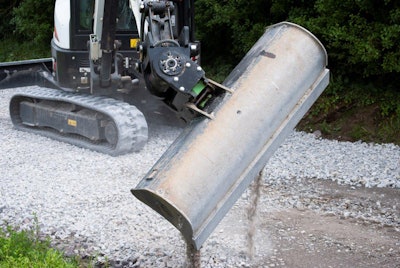 Geith has refreshed its tilting quick coupler lineup, announcing models for more machine sizes.
Initially introduced in 2016, the original Geith Tilting (GT) quick couplers were available for excavators and backhoes from 6 to 26 tons. The new lineup expands that availability to machines from 2 to 27 tons.
The GT couplers allow operators to tilt any bucket or attachment up to 180 degrees, reducing the need to reposition the machine in the middle of a task. Geith says the couplers' design minimizes tip radius extension and attachment drift.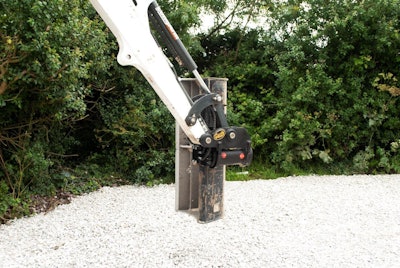 The couplers incorporate a variable pin center design which makes allows you to pick up and swap between a wide range of OEM attachments from the cab, Geith says.
The coupler can also reverse buckets for jobs that call for you to dig against walls or beneath pipes.
The couplers are ISO/DIS 13031 compliant and has four independent locking components. In the event of an improper rear pin connection, the front lock retains the attachment; if there's a loss of hydraulic power, the rear lock and mechanical spring system retain the attachment in a working position. Unlike gravity-type systems, the front and rear spring-retained locks maintain high functionality, even in severe and dirty environment, Geith says.