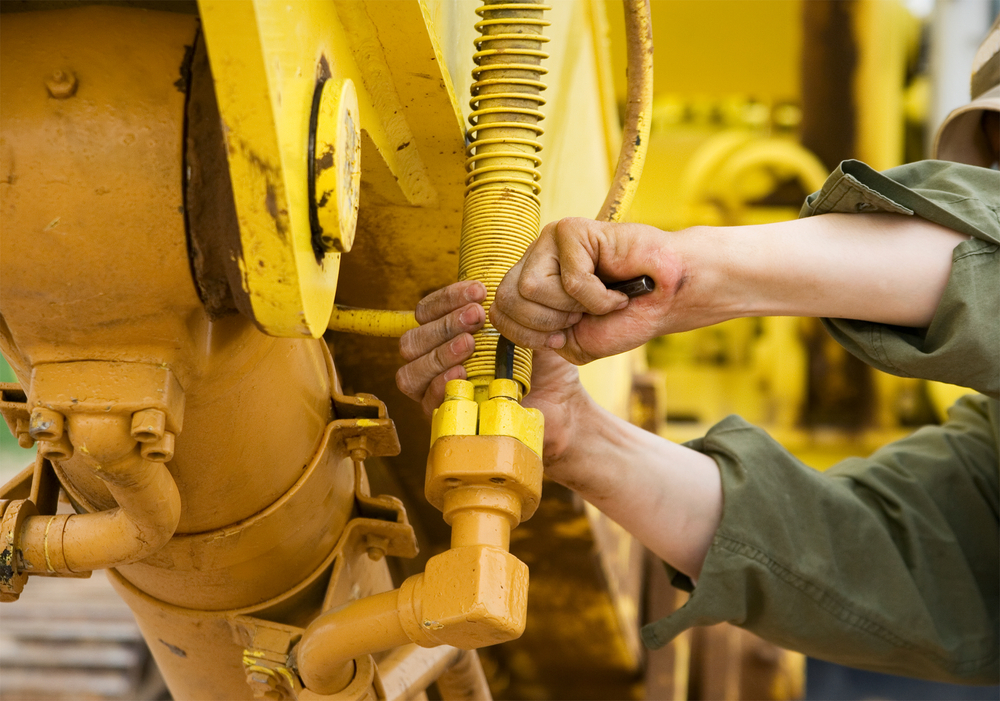 One word that has risen to top of mind as the nation deals with the COVID-19 coronavirus outbreak is "essential."
If a business is deemed essential, it can continue to operate in the face of stay-home directives now in place in several states.
"We want to make sure that state and local governments understand that if they allow heavy manufacturing and construction to continue, the machines don't get to the customer or get repaired without a dealer," says Daniel Fisher, vice president of government affairs, Associated Equipment Distributors. "Construction projects can't continue without dealers."
"Right now we feel comfortable that dealers are considered essential, but that could change," said Michael Airdo founding member of law firm Kopon Airdo, speaking in a Mar. 23rd AED webinar on the topic. "You have to recognize that you're in an ever-evolving fluid situation right now."
The CISA list
At the center of the essential-or-not question is a list created by the Cybersecurity and Infrastructure Security Agency (CISA), a division of Homeland Security. As more states issue "shelter at home" directives, this has become the go-to list they use to delineate which companies can continue working and which can't.
What's important to realize, however, is that the CISA list is meant to have a broad, and not restrictive, interpretation, said Airdo in the webinar. Unless an industry is listed specifically on a state or local governmental can't-work list – as construction has been in Boston, Pennsylvania, Washington state and now the state of New York – it probably can still operate.
CISA specifically says state and local officials are in charge of making their own determination of which businesses are essential. This means dealers have to keep abreast of what's happening in the states and municipalities where they serve, said Airdo. Since many dealers are multi-state operations, this can add additional complications.
Can customers work?
But equally as important to construction equipment dealers — which are positioned in the middle of the equipment supply chain — is whether or not their customers are also on the essential list.
Construction – and those who support construction — can make the argument that it supports the 16 "Critical Infrastructure Sectors" specifically listed by CISA, including communications, dams, energy, health care, transportation and water/wastewater systems.
But ironies existed in the initial CISA listing. Construction equipment manufacturers are directly listed in the "critical manufacturing" sector, as are engine OEMs.  And yet neither the distributors/rental companies who bring this equipment to market nor the equipment end users who use it to build … yes, infrastructure … are enumerated on initial Critical Infrastructure Sector list.
CISA issued a Mar. 19th memorandum that said, in boldface: "…this list is advisory in nature. It is not, nor should it be considered to be, a federal directive or standard in and of itself."
Offering more clarity is a Mar. 28th CISA memorandum. In it, CISA delineated several types of workers who would specifically be considered essential and specifically mentioned construction workers:
The advisory list identifies workers who conduct a range of operations and services that are typically essential to continued critical infrastructure viability, including staffing operations centers, maintaining and repairing critical infrastructure, operating call centers, working construction, and performing operational functions, among others. It also includes workers who support crucial supply chains and enable functions for critical infrastructure. The industries they support represent, but are not limited to, medical and healthcare, telecommunications, information technology systems, defense, food and agriculture, transportation and logistics, energy, water and wastewater, law enforcement, and public works. (Note: Boldfaced type added for emphasis.)
Private work
One thing to note: doing "CISA-approved" essential work is one step, but many contractors rely on private work for the bulk of their revenues.
Baring health-care related commercial construction, which still has a compelling argument to proceed, financial uncertainties will likely cause those holding the purse strings on these projects to pull back, either delaying or stopping construction altogether.
Penalties and fines
For the most part, state "essential business" determinations don't have non-compliance fines or penalties attached, said Airdo in the seminar. There are a few exceptions, including California, Pennsylvania and New York.
The stiffest penalties so far are in hard-hit New York, which says violators are liable for $2,000 for every violation, $5,000 for a subsequent violation committed by the same person within 12 months and $10,000 if the violation results in physical harm to any patient, reported Airdo.