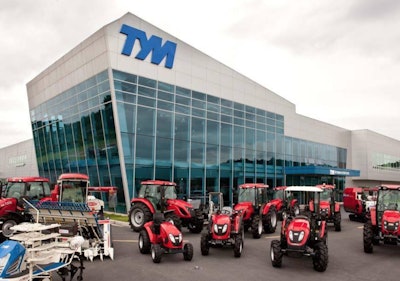 The Equipment Dealers Association (EDA) has selected Claas and three other recipients of the industry group's 2018 Dealer's Choice Awards.
And in another category, Tym Tractors was named the most improved dealership.
The awards are given to the top rated manufacturers in EDA's four membership categories as a result of the data derived from the 2018 Dealer-Manufacturer Relations Survey.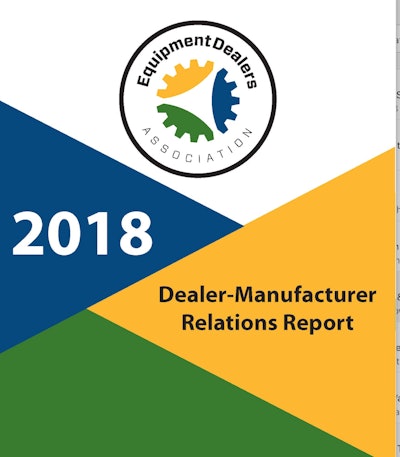 The 2018 Dealer's Choice Award winners:
Full-Line Manufacturer: Claas
Tractor Manufacturer: LS Tractor
Shortline Manufacturer: Bourgault
Outdoor Power Equipment Manufacturer: Scag
Claas is a first-time Dealer's Choice recipient and a newcomer to the Full-Line category.
This year marks the fourth consecutive Dealer's Choice Award for LS Tractor, with Scag receiving its third and Bourgault receiving its second in their respective categories.
EDA also recognizes exceptional overall manufacturer ratings with the Gold Level Award. This year's recipients are:
Full Line Manufacturer: John Deere, Kubota
Tractor Manufacturer: Branson Tractor, YANMAR America
Shortline Manufacturer: Landoll, MacDon, Meyer Manufacturing, Vermeer
Outdoor Power Equipment Manufacturer: ECHO, Exmark, Ferris, Grasshopper, Shindaiwa, Stihl, Walker, Wright Manufacturing
The Most Improved Award for 2018 goes to tractor manufacturer, TYM. Each year EDA recognizes the "most improved" manufacturer who receives the greatest percentage increase in overall ratings from the prior year.
In 2004, TYM introduced its first line of compact tractors into the western region of the United States. After that success, the company expanded distribution into the eastern United States and Canada.
TYM tractors are manufactured in Seoul, South Korea and assembled in Wilson, North Carolina. TYM-USA hosts a service school for dealers in Wilson, North Carolina, headquarters, for example, to make sure that our dealer network is able to support its customers with their tractor maintenance and service needs.
EDA commend the winners for providing exceptional products and customer service. EDA would also like to thank the 2,000+ dealers who participated in this year's survey.
EDA encourages equipment dealers and manufacturers to join the association and receive the many benefits of membership.
For more information on becoming a member, contact Joe Dykes at JDykes@EquipmentDealer.org or 636-349-6205.