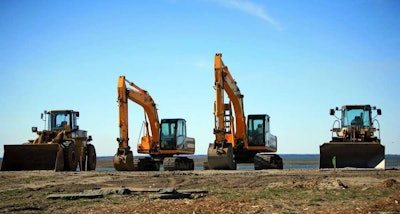 The Equipment Dealers Association (EDA) has released its 2018 Dealer-Manufacturer Relations Survey Report. Designed to enhance improvements in the supply chain, the annual overview covers the relationship between agriculture and outdoor power equipment dealers and their suppliers.
"Every year, we find invaluable information in this survey that has the ability to directly impact the relationship between dealer and supplier," says Joe Dykes, vice president of industry relations for EDA. "When valuable, third party data is available for these dealers and manufacturers, the quality of products and service their customers receive can improve immensely."
This year, more than 2,200 dealers participated in EDA's Dealer-Manufacturer Relations Survey Report, providing a total of 8,800 individual ratings.
According to EDA, the benefits to dealer-members include:
Communicates areas of strengths and possible needs for improvements of their represented manufacturers.
Evaluates potential new product lines and companies to carry.
Provides competitive comparisons of product lines.
The survey enables equipment dealers to rate up to seven of the manufacturer lines they carry in 11 key business categories, such as product quality, availability and technical support; parts availability, quality and return policy; communication, warranty and marketing/advertising support, as well as providing a separate rating for overall satisfaction, EDA says.
Results are compiled anonymously from all 50 U.S. states and 10 Canadian provinces and distributed to EDA dealer members and the manufacturers featured in the survey report, the organization says.
Manufacturer members of EDA are eligible to receive additional statistics not available in the basic report as well as their dealers' comments.
EDA encourages equipment dealers and manufacturers to join the association to receive the many benefits of membership, including a complimentary report. Non-members may order a copy of the report here.
Survey results are also used to determine recipients of EDA's annual Dealer Choice Awards within each of the four manufacturer categories. The 2018 recipients will be announced in the coming weeks.