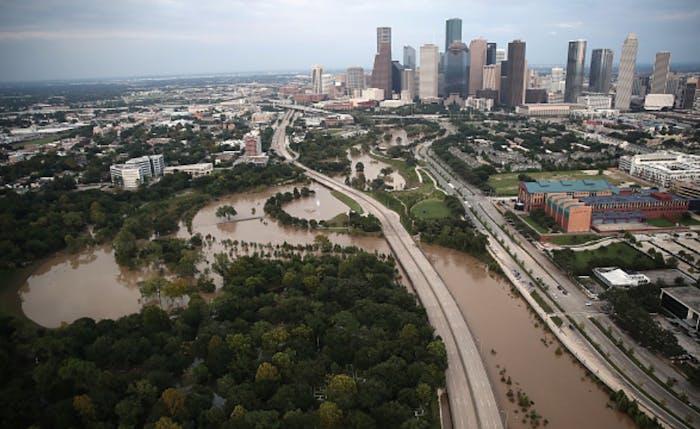 Embed from Getty Images
Heavy equipment dealers in southern Texas are working to get back up and running following Hurricane Harvey's devastating flooding, but are contending with storm damage, flooded roads, and loss of power and phone service, among other obstacles.
All eight branches of Hlavinka Equipment Company, which sells, rents and services Kubota, JCB, Case-IH and Terex brands, were out of service beginning Aug. 25.
Company President Terry Hlavinka hoped all the branches would return to operations by Sept. 5. On Aug. 31, however, only two of his eight branches were open.
"For all practical purposes, we haven't transacted any business in six days," Hlavinka said. "And this time of year, we're typically operating seven days a week."
The company's two most southern stores, in Victoria and Nome, were the hardest hit. The branch in Nome near Beaumont had a foot of water inside.
About 40 of his 200 employees had not been able to report back to work. Power and phone service was still out or spotty in many areas. Some of his employees' homes had been damaged or destroyed. And he still hadn't been able to get to his Angleton store.
"We're still dealing with rising water in many parts of our territory," he added.
The company has faced shutdowns from previous storms, but nothing like the flooding from Harvey. "We've had hurricanes that have put one store out of business for two or three weeks before and have had storms that have impacted a couple of locations at a time," he said. "But never would I have thought that our entire complex would be impacted."
"Even when you didn't have substantial damage to a facility," he added, "you can't operate because you can't get to the facility." He was not optimistic his company would recoup the losses when recovery work begins. He expected most of the repair and reconstruction to be carpentry and drywall work on flooded buildings and homes.
"I'd rather be in the Sheetrock business," he joked.
On top of that, the flooding came during the cotton harvest.
"It's devastating for my ag customers," he said.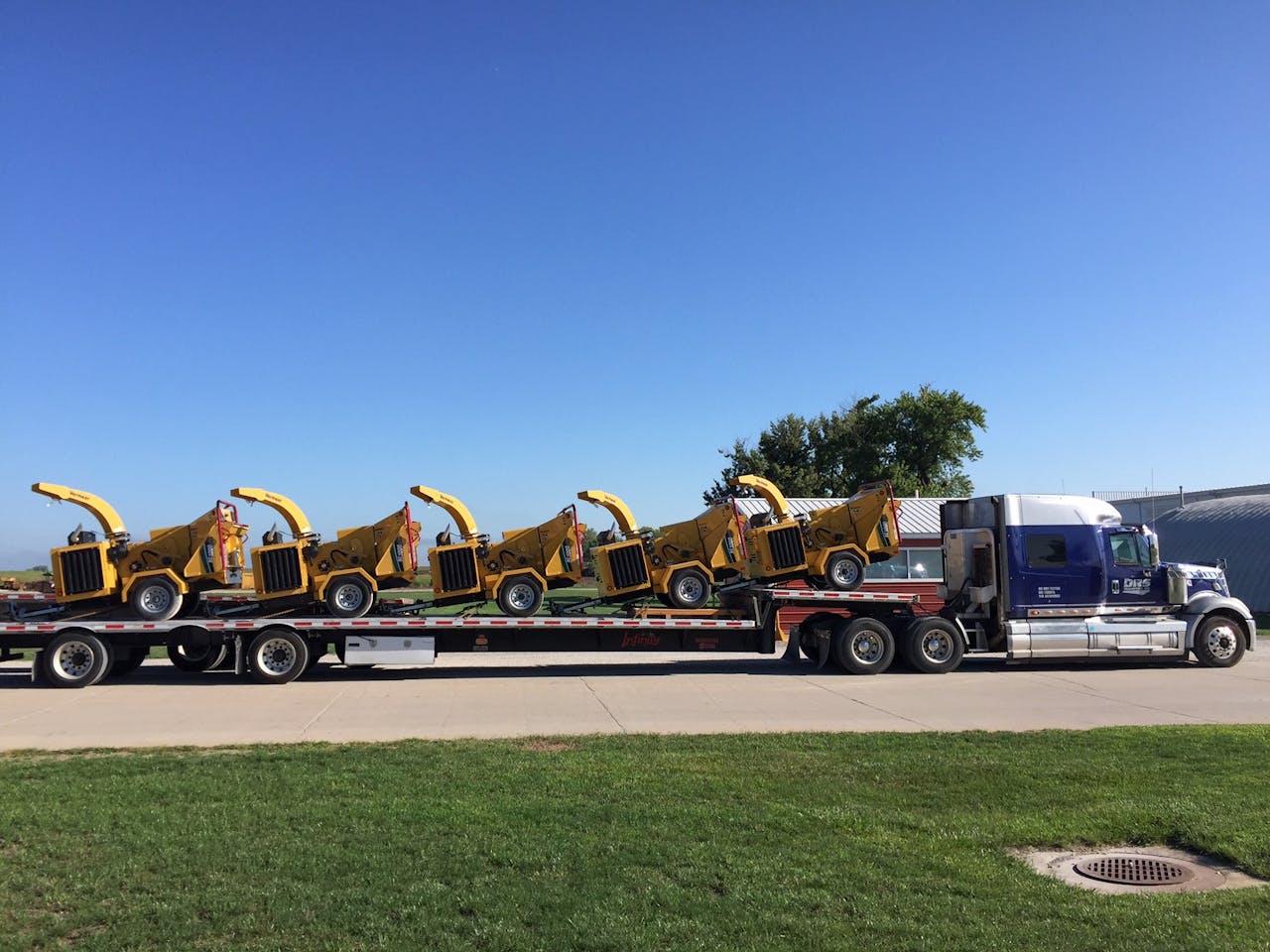 Harvey hit the southern part of Vermeer Texas-Louisiana's territory hard, says Brian Harris, vice president. "While we are fortunate that neither our Corpus Christi or Cypress (Houston) branches sustained damage, we realized that many of our customers have not been so fortunate."
Vermeer Texas-Louisiana brought in additional team members and debris-clearing equipment to its Corpus Christi branch, "and will do the same in Cypress once we are able to reopen," Harris says. "We intend to be a part of the rebuilding process in these communities and our prayers are with everyone affected."
United Rentals, an old hand at disaster response, established a command center in San Antonio that is providing logistics for the company's operations in the affected area, including seven stores in and around Houston. "We start planning as soon as it's evident a storm is going to hit," says company spokesperson Fred Bratman. "In the days leading up to Harvey, all of our pumps, generators, dryers and humidifiers went out on rent."
After an event, working from the command center, team members have a daily call-in to monitor ground situations, stay in touch with local governmental officials and clients, assessing when its safe to move equipment in from surrounding areas to meet the needs in the disaster zone. As a storm-tossed area moves into recovery mode, the equipment needs evolve. "You can't move debris until you've pumped out the water," Bratman says. Earthmoving equipment is usually not involved until recovery starts up.
Bratman says, however, one of the primary concerns is the safety and welfare of its employees.
"We have a compassion fund that gives grants to employees in situations like this, and several dozen employees have already been given these funds," he says. With the company's Harvey response, that fund was also made available to affected Neff employees, even though United Rental's buyout of Neff has not been finalized.
Anderson Machinery Company, which offers Kobelco, LiuGong, Gehl, Manitou, Bomag and Bell brands, managed to reopen its Corpus Christi branch by Aug. 31, but owner Jim Anderson expected it would be another week or two before the flood-damaged Victoria branch would reopen. The store had wind damage and 2 inches of water inside. Employees had been able to push out the water with squeegees and were running fans on generators to dry it out. They, too, were struggling with lack of power and phone service. About 20 of his employees had major damage to their homes.
"It'll take a while," Anderson said of recovering from the storm. "You've got to let employees take care of their property and then they can come back to work."
The company will take a financial hit from the loss of business.
"This was an active time for us, and basically this just puts everything on hold until everybody can get back up," he said. "All the refineries are shut down; it'll be a while before they get their systems back up. No dirt construction, no highway construction—everybody's just doing cleanup."
At Holt Caterpillar, the largest Cat dealership in the United States, branches were busy renting out generators and were thankful they were spared major damage, said Joe Carreon, corporate marketing manager. Their branches in Corpus Christi and Victoria had some minor damage and power outages, but were back open. The business loss would not have much financial effect on the dealership, which has 30 other branches that are outside the disaster areas, he said.
The main focus now is getting generators and equipment to Houston and other flooded areas.
"We're a large dealership, so resources and generators are being funneled through us to the Houston area, to South Texas and those areas; so that way we're helping," he said.
Equipment manufacturers—including Caterpillar, United Rentals, Kubota, John Deere and Komatsu—have pledged a total of more than $2 million to date to disaster relief efforts.
Marcia Gruver Doyle contributed to this report.