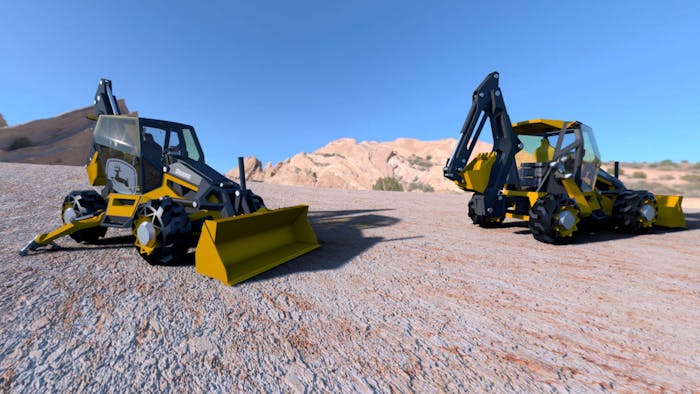 Philippi-Hagenbuch has released four new products to improve truck performance for dumping, hauling, concrete planing and carrying water.
♦ Rear Eject Bodies, which eliminate the need to raise the body of the truck to dump.
♦ Autogate Tailgates, which increase hauling capacity by as much as 20 percent.
♦ Rolling Wedge Concrete Planer, which reduces energy consumption by as much as 80 percent.
♦ HiVol Water Tanks, which have a 60,000-gallon capacity and fit any off-highway truck.
Cummins is launching several new features in its effort to optimize maintenance procedures and lower cost of ownership for its fleet customers.
Cummins OilGuard, first mentioned at the launch of the company's new X15 heavy-duty engine last summer, is now available. The engine oil analysis program is offered free of charge for customers that sign up and receive oil sample kits to send back to Cummins' laboratory for analysis. Cummins personnel analyze the oil and make recommendations on oil drain intervals, which Cummins says can be up to 80,000 miles depending on the application.
"Fleets with X15 engines are able to get tailored information to determine the best oil drain interval for the operation they run," said Mark Ulrich, director of customer support. "With oil changes routinely costing $350 or more for the oil, oil filter, labor and disposal costs—and a typical over-the-road trucker performing two to three oil changes per year—we see the potential to significantly reduce costs and downtime, with some customers needing an oil change only once a year."
Off to one side at Deere's ConExpo booth, attendees were asked to don a set of virtual reality goggles to get a glimpse of Deere's vision of what a backhoe might look like in 10 or more years.
Dubbed "Fixstern"—which is German for "fixed star"—the project behind the VR experience is the creation of Deere and Designworks, a BMW Group subsidiary. The terminology is designed to convey a "far-future vision or focal point" that everyone can align to and drive towards, Deere says.
Robert Moore with Deere sat down with Equipment World at the show to go over how Deere sees the Fixstern Backhoe project unfolding. "This is really a next-decade-plus process," he says. "And while it defines where we want to be in more than a decade from now, in going toward that vision we can take small pieces of it and bring those to the present to apply to our product lines."
Case has unveiled what it calls its most powerful and efficient minimum-swing radius excavator with the CX245D.
Case boosted digging force to 34,600 pounds and lifting capacity to 22,950 pounds compared to the previous model. The company says the CX245D is designed for confined job sites, such as road and bridge work, residential projects and urban construction.
The 60,000-pound excavator is powered by a 160-horsepower Tier 4 Final engine.
ARDCO has introduced its new Articulating Multipurpose Trucks (AMT). The new AMT 400 and AMT 600 can operate under a variety of configurations, including bare chassis, flatbed, water tank, fuel tank, dump bed, service and lube station, utility bed, personal carrier, pipe trailer or drill.
The choices continue with tires, with a variety of tractor, construction, terra or sand types available.
The AMT 600 runs on a 250-horsepower Cummins Tier 4 Final diesel engine and has a payload of 45,000 pounds. It offers four- or six-wheel drive. The AMT 400 is powered by a 200-horsepower version of the Cummins engine and has a maximum payload of 28,000 pounds. It offers two- or four-wheel drive. Both have a top speed of 23 mph.