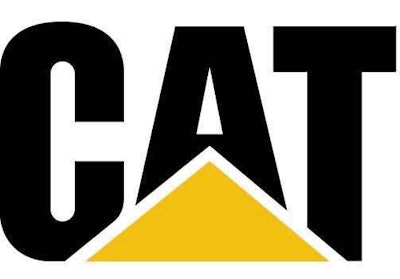 Contractors aren't the only ones not using telematics. Dealers of the largest heavy equipment manufacturer in the world are also being urged to up their use of the valuable data the technology creates.
Caterpillar says its dealers are failing to capture somewhere in the range of $9 billion and $18 billion in revenue each year, mainly by not taking advantage of the technology built right into the machines they sell.
Now, according to a report from Reuters, the heavy equipment manufacturer has given its dealers until the end of the year to develop a three-year plan to grab the sales they've missed in the past.
And if they fail to meet the revenue goals established by these plans, the dealers risk having their dealership agreements terminated, Reuters reports. However, Cat CEO Doug Oberhelman told the news agency "that would be the last resort."
Caterpillar says its telematics technology, which assists operators and contractors to monitor machine performance, fuel levels and maintenance intervals, also creates a lot of data that is fairly low-hanging fruit for dealers. Cat says its best dealers pay close attention to the data being created by its estimated 3.5 million machines in the field today, allowing them to "anticipate problems, schedule preventive and predictive maintenance and help customers manage their equipment fleets more efficiently."
"The average dealer, or lower-performing dealer, he only knows 40 percent of his opportunity," Stu Levenick, Cat's president of dealer relations, told Reuters. "And we demonstrated that if we just take the best practices of the first group and apply it to the other group, they automatically get a 6 to 8 percent aftermarket share improvement … just by doing something obvious. But they haven't done it because we haven't directed them to do it or helped them to do it."
In addition to largely ignoring telematics data, Caterpillar feels its dealers could also do a better job communicating with one another. And by doing that, the manufacturer feels its dealers could improve on another aspect of the business: creating a more consistent experience between each dealer.
"Customer expectations have changed," Levenick said. "If they work with multiple dealers, they want to have a common experience wherever they go."
Still reeling from a 33-percent drop in profit during 2013 and a 16-percent drop in sales and revenues to $55.6 billion induced by a drastic decrease in demand for mining equipment, Caterpillar is continuing to cut costs while looking for more and missed revenues.
In addition, Caterpillar has asked its dealers to work toward a better way of coping with the change in the construction equipment market that has led to equipment sales to rental companies now outnumbering those to contractors. Oberhelman says the shift "moves financial pressure from the customer to the dealer and ultimately up to us."
Despite poor overall performance in 2013, momentum gained during the fourth quarter of the year has carried over into 2014. During the first quarter, the company saw profit increase 5 percent to of $922 million. Sales and revenues during the first quarter were flat at $13.24 billion.