Welcome to the Dealer News Roundup, your one-stop shop for all the moves going on inside the heavy equipment distributor industry. We post a new edition just about every week with news on hires, promotions, new locations and expansions. Check back for a new edition every week!
Doosan adds new authorized dealer in New York

Doosan continues to expand its dealer network with the addition of Westchester Tractor Inc. as an authorized sales, service and parts provider of Doosan equipment. The dealership is located at 60 International Blvd., Brewster, New York.
Westchester Tractor was founded in 1976 by John Apple. After 30 years of business in Goldens Bridge, New York, the company moved to Brewster. They have established a wide base of customers including those invested in construction, landscaping and forestry markets, as well as homeowners.
Westchester will distribute Doosan heavy excavators and wheel loaders throughout southeast New York.
H&E Equipment Services awarded Takeuchi dealership in South Carolina

H&E Equipment Services has recently been appointed as the new authorized Takeuchi dealer in Columbia, South Carolina. As a full-service dealership, H&E will provide sales, rentals, service, parts, warranty service and training for the Takeuchi line.
In addition to Columbia, H&E has 7 other authorized Takeuchi dealer locations, including 6 in Louisiana and 1 in Little Rock, Arkansas. H&E also holds "National Account" status with Takeuchi for all its remaining 61 locations, allowing these branches to rent, service and sell used inventory.
Bobby Slay, vice president of H&E, says customers are "pleased" with the final results after becoming an authorized dealer of Takeuchi. Because of its "excellent compact earthmoving equipment," this new dealership aids in the ongoing endeavors for H&E Equipment Services.
Hyundai Construction Equipment makes Orion Equipment authorized dealer

Hyundai Construction Equipment has appointed Orion Equipment to their dealer network in which they will provide sales and service of Hyundai equipment from their dealership in Seattle, Washington.
Orion Equipment will now carry Hyundai's full line of quality construction equipment, including wheel loaders, crawler and wheel excavators, mini-excavators and skid-steers. The full stock of Hyundai equipment will be available for sale or rent.
Their staff has been fully trained in the application, sales, parts and service of the Hyundai Equipment products and offers prompt and professional parts and service support to its customers.
Performance Truck opens new Kenworth dealership in Texas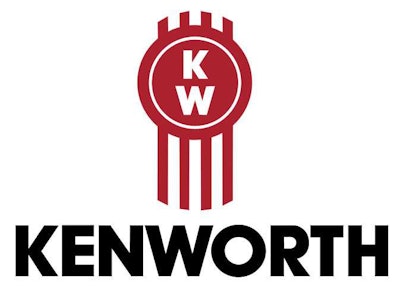 Performance Truck has opened a new full-service Kenworth dealership with six service bays in Victoria, Texas. The new location is less than a mile from the intersection of U.S. Highways 59 and 87.
The facility offers nearly 4,000 square-feet of parts display and storage well-stocked with Kenworth proprietary and TRP all-makes parts. The new location also offers parts delivery. It is open from 7:30 a.m. to 5:30 p.m. Monday through Friday and 8 a.m. to 2 p.m. on Saturday.
Charles Wilson is the parts manager; Jorge Scott is the service manager and Sam Watts is the local sales representative.
DUECO expands to represent Terex Utilities in 17 states
Terex Utilities has expanded its territory for DUECO Inc., an independently owned final-stage manufacturer of Terex aerial devices and digger derricks. The two companies have agreed to an expanded operation area to include Montana and Wyoming. DUECO will now represent Terex Utilities in 17 states across the upper United States to the East Coast.
As one of the largest providers of Terex Utilities products in the United States, DUECO engineers, service technicians and sales representatives work closely with Terex and its customers. In addition to six other service centers, DUECO has manufacturing facilities in Waukesha, Wisconsin and Watertown, South Dakota.
The company also represents more than a dozen other OEMs, services all brands of utility trucks, staffs field service mechanics to quickly respond to customers' needs, provides expert parts and training support, as well as offering an expanding line of tools and accessories.
Morbark expands dealer network

Morbark continues to expand its dealer network, domestically and internationally, signing contracts to establish nine new dealers and expand the equipment offerings of three existing dealers.
New dealers include Bobcat of Buffalo, Bobcat of Fort Wayne, Cubex Ltd., Encon Equipment, Equipment Seekers, Goodfellow Corporation and Greenman Machinery Company. These dealers, and Morbark's existing dealer James River Equipment, became authorized dealers of tree care equipment, selling the company's heavy-duty Beever line of brush chippers, as well as Morbark stump grinders.
New dealers Suffolk County Brake Service, Goodfellow Corporation and AfrEquip, as well as existing Morbark tree care dealers, are now official industrial equipment dealers, handling Morbark's full line of recycling and forestry machines, including biomass chippers, Chiparvestors, flails and tub and horizontal grinders.
Swanson Industries to carry Atlas Copco Powercrusher line

Atlas Copco has announced that Swanson Industries in Morgantown, West Virginia, is now carrying the Powercrusher crushing and screening line of equipment. Swanson Industries has represented Atlas Copco's surface crawler and rock drilling tools for more than 15 years.
The Powecrusher line of track-mounted mobile crushers and screeners is ideal for demolition, recycling, quarrying and road construction applications. The product range covers jaw crushers, impact crushers and cone crushers with a crushing capacity from 242 to 606 tons per hour and screeners with a capacity of 242 to 485 tons per hour.
Founded in 1964, Swanson Industries provides products and services for the construction, power and oil and gas industries.