Eight projects from six states were named the top transportation projects in the Southern regional 2017 America's Transportation Awards. The awards were presented during the Southern Association of State Highway and Transportation Officials' (SASHTO) annual meeting in Norfolk, Virginia.
The Mid America regional winners and Northeast regional winners of the America's Transportation Awards were announced in July, and the Western regional winners were named in June.
The American Association of State Highway and Transportation Officials (AASHTO), the AAA motor club and the U.S. Chamber of Commerce sponsor the America's Transportation Awards program, which honors the best transportation projects in the categories of Quality of Life/Community Development, Best Use of Technology and Innovation and Operations Excellence. This is the tenth year of the program.
Regional state officials submitted 21 projects from 10 states for the Southern region this year. The winners include:
Quality of Life/Community Development
Virginia DOT won in the small project group (projects costing under $25 million) for its Route 50 Traffic Calming project through Middleburg.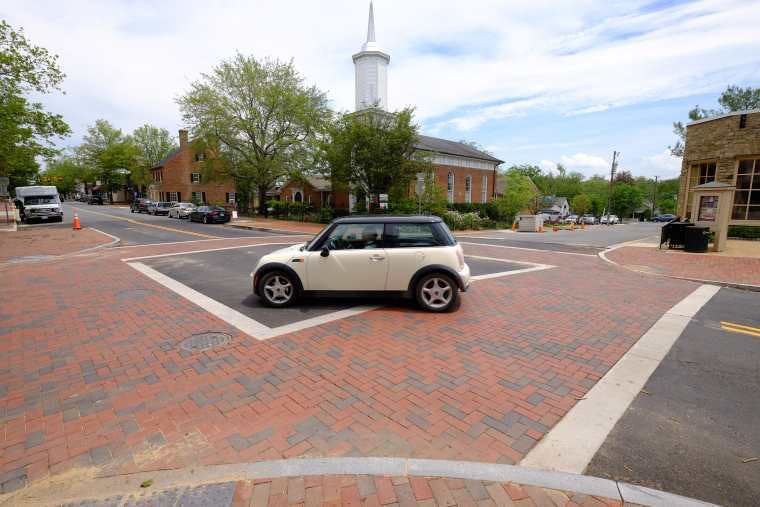 "Washington Street in Loudon County, Virginia, is lined with these original buildings, most with a rich Civil War history and more than 160 on the National Register of Historic Places. But to commuters—almost 9,000 vehicles a day—this main avenue splitting the scenic countryside is Route 50, one of Virginia's primary corridors reaching east toward the nation's capital. VDOT's $4.8 million traffic-calming project included elements (such as bump-outs, granite curbs, brick crosswalks, and careful landscaping) to help slow drivers down from 50-25 mph and improve access to local businesses. Safely moving vehicles and tourists, shoppers and residents on foot—while preserving an active street life, economy and history—results are a safer community, significantly improved infrastructure, thoughtful details, and long-term benefits for many small businesses."
---
The winner in the medium project group (projects costing between $25 million and $200 million) was South Carolina DOT's Broad River Road Bridge project.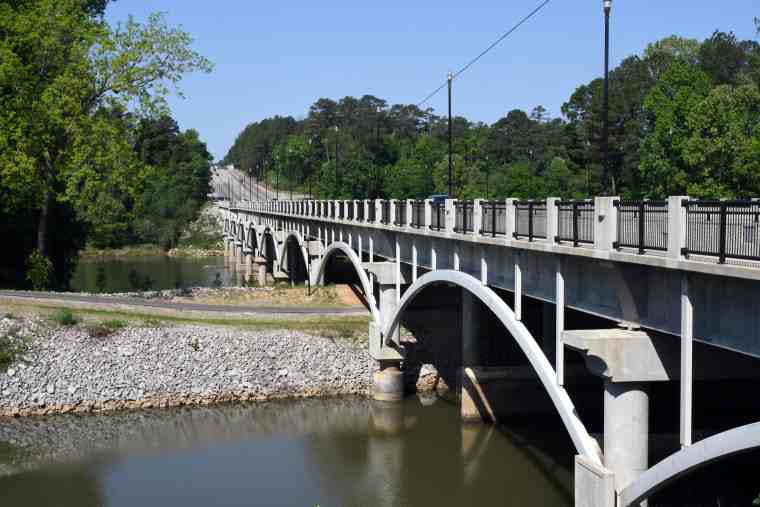 "Crossing the US 176 Bridge over the Broad River and Columbia Canal as a pedestrian or a bicyclist could be unnerving, as there were no dedicated bike lanes and no real separation between the sidewalk and fast-moving traffic (25,000 vehicles a day).To fix this, SCDOT completed a $32 million project included replacing the Broad River Bridge to improve safety, maintain connection to business and recreational activities, and enhance quality of life by promoting pedestrian and bicycle travel. The new bridge has updated the crossing for motorists and includes dedicated bike lanes, sidewalks protected by a concrete parapet wall, and pedestrian overlooks to view the river. SCDOT also worked with the State Historic Preservation Office to include elements mimicking the architecture of the other bridges, maintaining the character of the district."
Best Use of Technology and Innovation
Florida DOT won in the small project group for its Wrong-Way Driving Mitigation Initiative.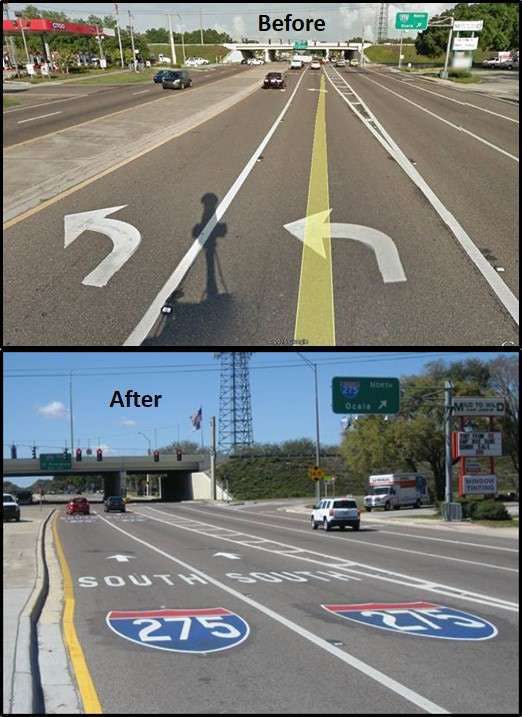 "In 2014, there was a sudden spike in wrong-way driving (WWD) crashes in Florida, and in the Tampa Bay area in particular. In 2014 Tampa Bay alone experienced 7 wrong-way crashes that resulted in 11 fatalities. However, the alarming rise in wrong-way crashes was not limited to Tampa Bay, but was being observed statewide with heighted media and community attention. To try to eliminate these tragic crashes, FDOT launched its $3 million Wrong Way Driving Mitigation Initiative (WWD), focusing on three areas—policy, infrastructure, and institutionalization. This comprehensive and holistic approach has resulted in a dramatic drop in WWD crashes in Tampa Bay: In 2015, there were no WWD crashes; in 2016 there was one WWD crash which resulted in two fatalities."
---
Arkansas DOT won in the medium project group for the Broadway Bridge over Arkansas River project.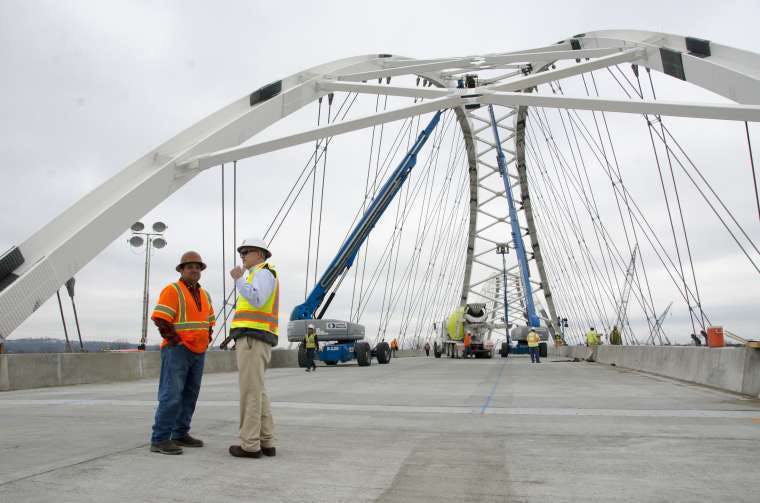 "The Broadway Bridge on Highway 70 across the Arkansas River served as one of the primary structures for pedestrians, cyclists, and motorists traveling between Little Rock and North Little Rock for almost a century. By 2011, the bridge had become structurally deficient and officials determined renovation would be too costly. Instead, AHTD built a $98 million replacement bridge consisting of twin 448-foot basket-handle network tied arches that now provides travelers with an aesthetically pleasing and reliable structure connecting the two downtown areas which have a combined population of over 260,000. AHTD utilized Accelerated Bridge Construction to minimize impact on commuters and complete the project a month ahead of schedule."
---
Georgia DOT's I-75 South Metro Reversible Express Lanes project won in the large project group (projects costing more than $200 million).
"GDOT's $226 million I-75 South Metro Express Lanes – Georgia's first reversible toll lanes project – is a barrier-separated dynamically-tolled roadway spanning 12 miles south of Metro Atlanta, along I-75 from State Route 155 (McDonough Road) in Henry County north to State Route 138 (Stockbridge Highway) in Clayton County. Weekday mornings the lanes operate northbound toward Atlanta and reverse to southbound in the evening. On weekends, the lanes typically flow northbound to Atlanta. The express lanes improve traffic flow, increase options for motorists and transit users, provide reliable trip times, create jobs and bring economic benefits to the region."
Operations Excellence
South Carolina DOT's Lexington Roundabout project won in the small project group.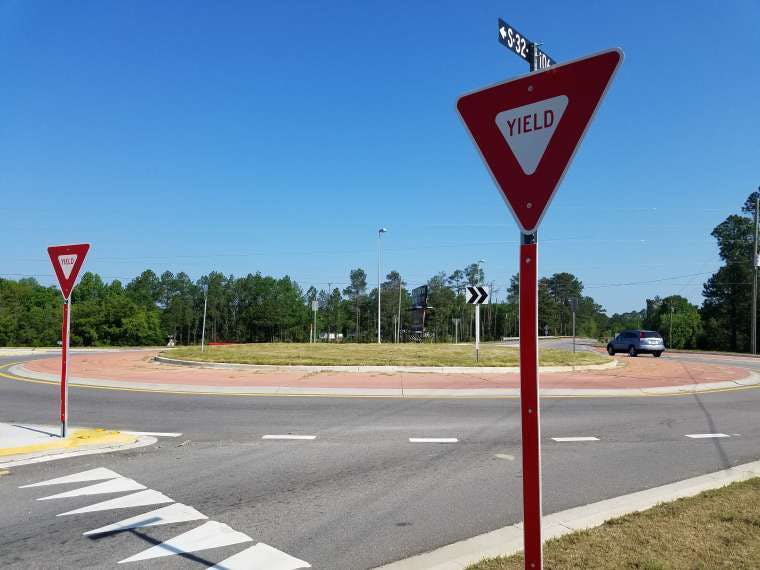 "The intersection of S-106/S-387/S-1065 in Lexington County was selected by the South Carolina Department of Transportation Safety Office for improvement through the Federal Highway Safety Improvement Program (HSIP), due to the area's higher crash rates and need for additional safety measures. To fix the issue, SCDOT decided to construct a roundabout, a great alternative for tradition signalized intersections. The $1.4 million completed Lexington Roundabout ended up significantly reducing congestion in the area while greatly increasing safety. In fact, preliminary data shows a 66 percent reduction in total crashes and a 100 percent reduction in injury crashes."
---
Virginia DOT's I-66 Active Traffic Management System won in the medium project group.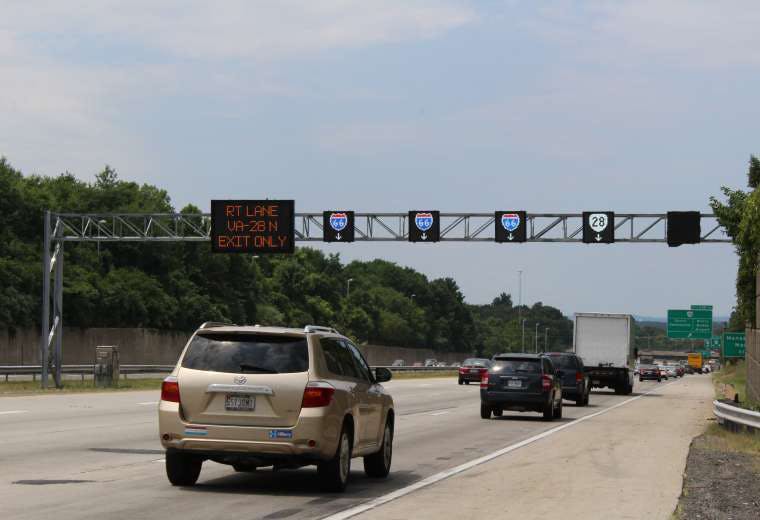 "VDOT's $36 million Active Traffic Management System (ATMS) was put in place last year along a 30-mile stretch of I-66 from the D.C. line through Arlington, Fairfax and Prince William counties with the goal of making the most of the available lanes. I-66 is truly multimodal – with many single drivers, bus commuters, carpoolers—as well as those using Metrorail, which runs in the median. It is in high demand, moving more than 175,000 vehicles a day, with congestion during rush hours, off-peak and even on the weekends. The system includes new overhead gantries, incident, blockage and queue detection, increased traffic camera coverage, advisory variable speed limits and dynamic hard shoulder running and ramp metering systems. ATMS has succeeded by managing traffic during incidents, keeping traffic flowing and reducing congestion-related crashes, making commuters safer and happier on their travels."
---
The Kentucky Transportation Cabinet's Ohio River Bridges: Downtown Crossing project won in the large project group.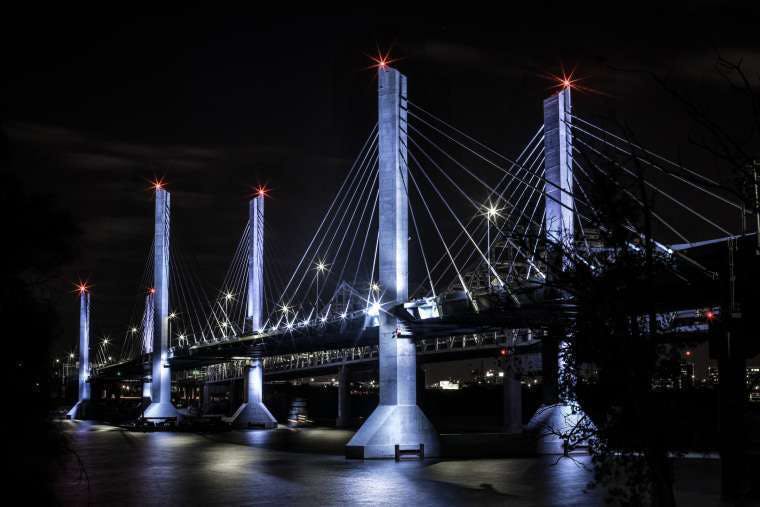 "The need for improved safety and cross-river mobility between Louisville, Ky., and Southern Indiana was evident for decades. Helping to fill that need is the Louisville – Southern Indiana Ohio River Bridges Project, completed in late 2016. This was one project, but two bridges with Kentucky overseeing work on the roughly $1.3 billion Downtown Crossing. Before the project, access between the two areas was limited on two aging interstate bridges, with little to no shoulder widths. The new Downtown Crossing includes a new I-65 bridge with extensive improvements. In total, more than 50 miles of new roadway and more than 60 overpasses and bridges were built in connection with the Downtown Crossing. The work has delivered dramatic improvements in cross-river mobility, reduced congestion, improved safety and will change the economic landscape of the entire region for decades to come."
Now that all four regional winners have been named, the three highest-scoring projects from each region have advanced into the Top 12. The top 12 projects, which will be made up of the three highest-scoring projects from each region, will compete for the Grand Prize, selected by judges, and the People's Choice Award, selected by online voting. These winners will receive $10,000 to be donated to a charity or scholarship of the winner's choosing. The winners will be announced at AASHTO's annual meeting Sept. 27 in Phoenix.