Seven projects from five states were named the top transportation projects as northeast regional winners for the 2017 America's Transportation Awards. The awards were presented during the Northeast Association of State Transportation Officials' annual meeting in Philadelphia.
The western regional winners of the America's Transportation Awards were announced in June.
The American Association of State Highway and Transportation Officials (AASHTO), the AAA motor club and the U.S. Chamber of Commerce sponsor the America's Transportation Awards program, which honors the best transportation projects in the categories of Quality of Life/Community Development, Best Use of Technology and Innovation and Operations Excellence. This is the tenth year of the program.
Nineteen project nominations from eight states and the District of Columbia were submitted for the northeast region this year. The winners include:
Quality of Life/Community Development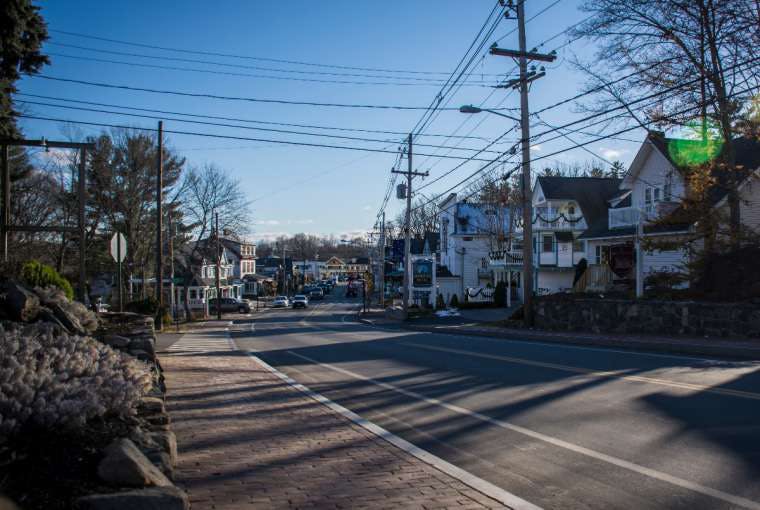 "The need to reconstruct Route 1, considered the "Main Street" of tourist-driven Ogunquit, Maine, with no viable detour options caused deep concern throughout the community. MaineDOT worked with the community to come up with a plan for the $13.5 million project, which included reconstructing a two-mile stretch of the route, building two bridge, completing 6.5 miles of drainage work, and building 2.6 miles of brick and paved sidewalk. To help out local business leaders, MaineDOT agreed to halt road construction during the peak tourist season (Memorial Day through Labor Day). The public was kept informed through a weekly public newsletter and a public information campaign. In the end, the project provided a safer, upgraded Route 1 a month ahead of schedule and under budget."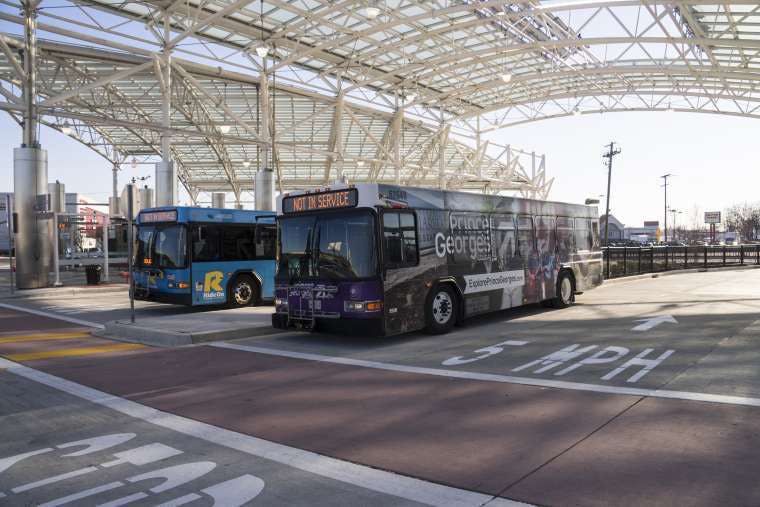 "Commuters in Prince George's County, Md., are reaping the benefits of MDOT's $34.8 million Takoma Langley Crossroads Transit Center, completed in December 2016. The 12-bus bay transit center is a hub for Metrobus, Ride On, TheBus and University of Maryland shuttles, serving 12,000 commuters each day, many of whom transfer between bus routes. Prior to the center, the area experienced a high rate of pedestrian crashes due to this shuffle. However, the transit center allows for far fewer street crossings, creating a much safer environment for commuters. The center also relieves traffic congestion at nearby intersections, moving transit services into a central off-street location."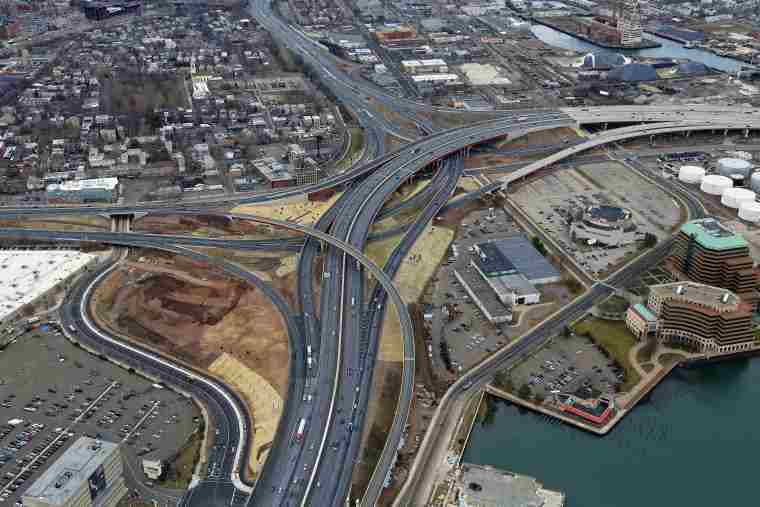 "The I-95/I-91/Route 34 interchange in New Haven, Connecticut has long been one of the busiest and most congested in the nation. CTDOT worked with the Federal Highway Administration to analyze the system of 15 highway and local road connections weaving through three levels and ultimately decided to replace the interchange in its entirety to add capacity and increase safety for all travelers. The six-year, $366 million project now allows for better traffic flow which not only helps drivers get to their destinations faster and easier, but makes everyone on the road safer due to less congestion."
Best Use of Technology and Innovation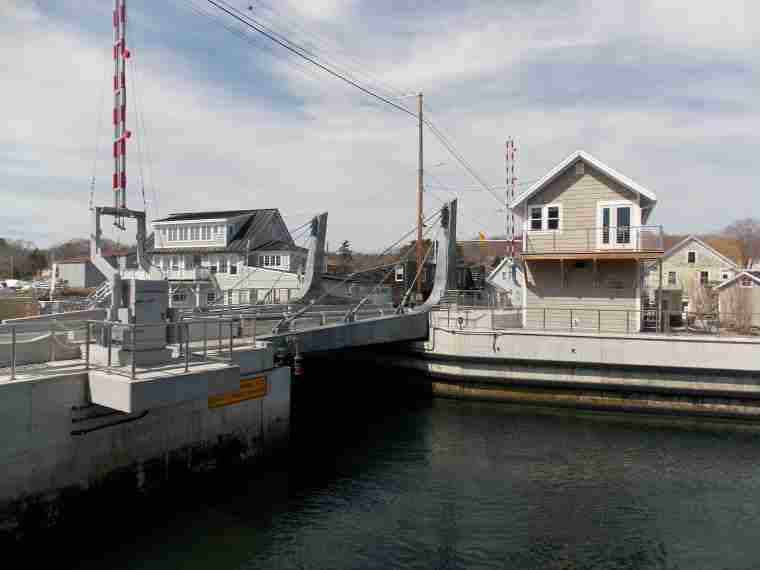 "When MaineDOT was faced with the $11 million replacement of an iconic swing bridge across the scenic Gut in South Bristol, the challenges were many including conflicting community values, a highly congested worksite, bedrock with no overburden, and heavy year-round navigation and traffic. Project work included building the actual bridge replacement, construction of an operator's house, new traffic warning systems, and approach work. MaineDOT utilized a cable-stayed superstructure (which allowed the span to be counterweighted without a cross-counterweight), making wary residents happy with the aesthetically pleasing appearance and cutting the foundation costs. Flood resistant machinery enclosures so that the swing bridge wouldn't be shut down in higher flood tides, keeping residents connected and safer."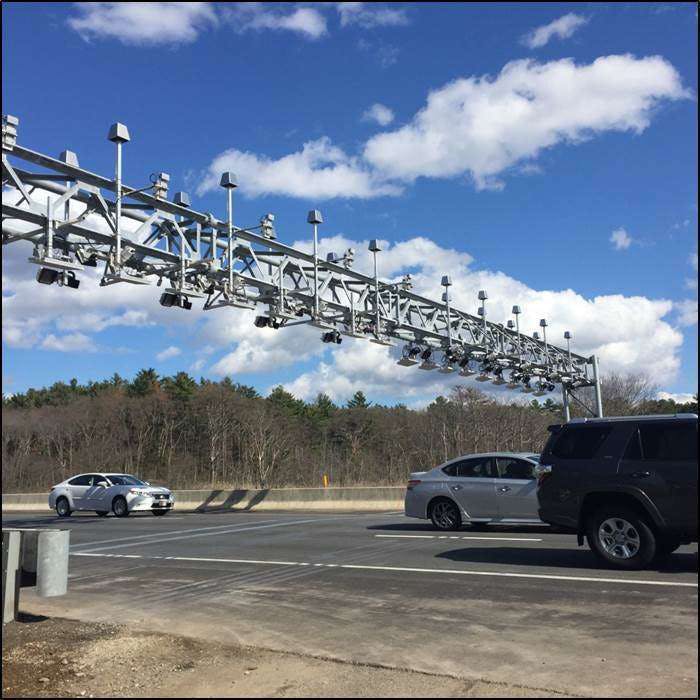 "In October 2016, MassDOT become a cashless toll state with its conversion to All Electronic Tolling in order to improve safety, reduce congestion, and improve air quality. The $130 million project involved converting from 26 tollbooth locations to 16 overhead gantries, which enable drivers to travel at highway speeds and not slow down to pay their toll. The conversion to All Electronic Tolling meant that the legacy toll plazas could be demolished, and the roadway reconstructed to facilitate travel at normal highway speeds. The project is already producing results—travel time has been substantially reduced for drivers around the state. "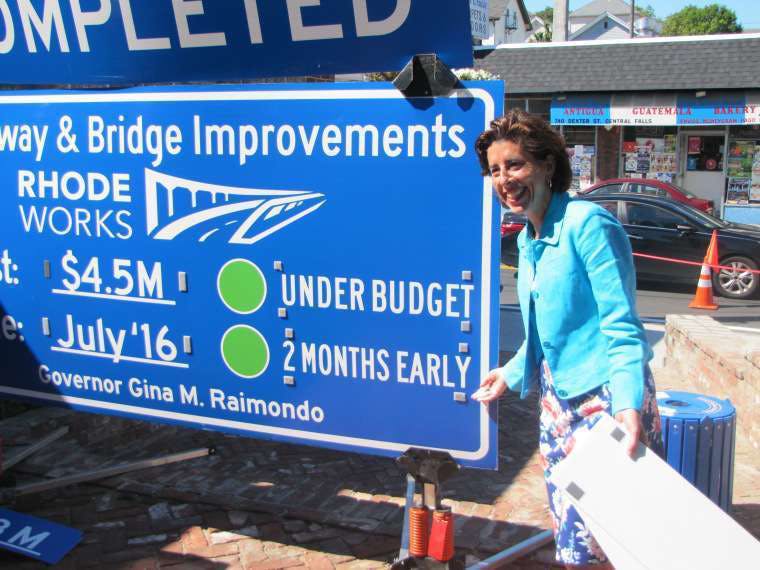 "To address Rhode Island's deteriorating roads and bridges throughout the state, RIDOT's RhodeWorks plan, created in 2016, is an ongoing effort to bring the state's bridges up to the 90 percent national sufficiency standard by fixing more than 150 structurally deficient bridges and repairing another 500. The legislation also funds massive projects, such as new train stations, improved in-house maintenance capabilities, and a restructuring of the department. In 2016, RIDOT put out $174 million in construction contracts ($60 million more than the previous year), invested $20 million in its maintenance fleet which included adding 40 new maintenance positions, and estimated that 92 percent of its projects are on budget and on time. New accountability measures were added to track RIDOT's projects, providing the cost, schedule, budget, and completion status. RhodeWorks is and will continue to save taxpayer dollars while upgrading the state's multimodal transportation system, creating safer and smoother rides for all."
Operations Excellence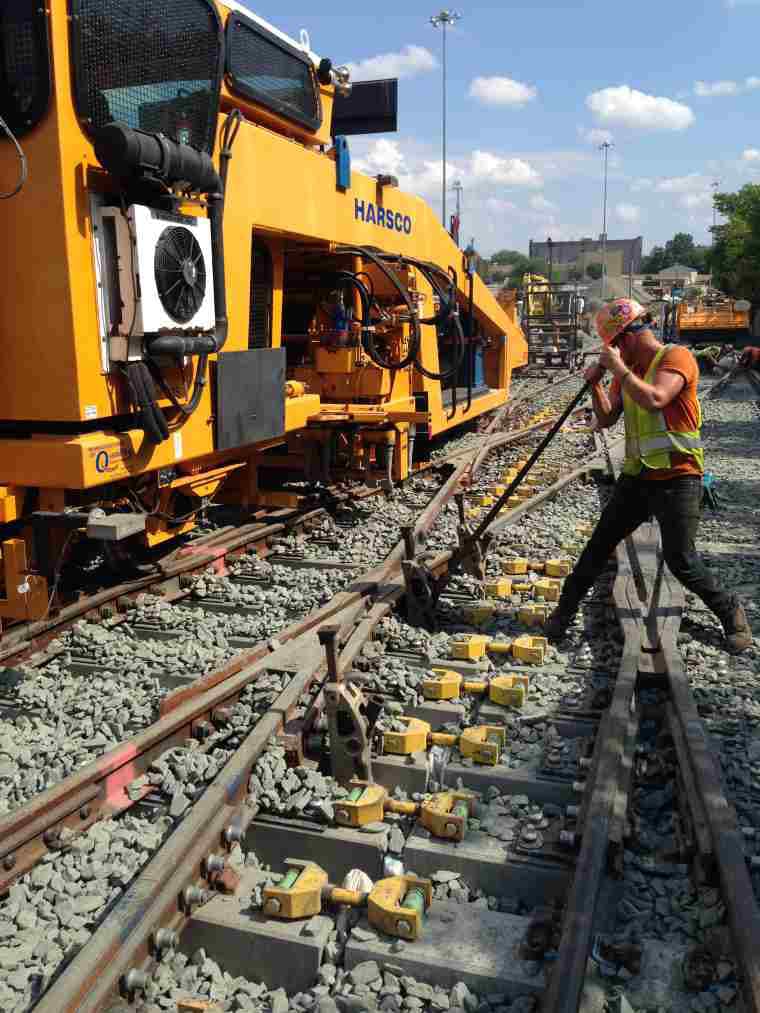 "MDOT performed critical reconstruction work at three major Baltimore Metro interlockings during a partial metro shutdown from July 23-Aug. 12, 2016. The work was done to bring the track, track bed, signaling and power components to a State of Good Repair, which resulted in increased safety and reliability for system users. To complete the project on schedule and minimize the partial shutdown for users, MDOT developed and executed precise plans to procure long lead-time materials and stage construction during the outage. A wide-ranging public information campaign was enacted and shuttle buses were used between closed stations to assist users. The $17.1 million project was completed on schedule, minimizing inconvenience to users while making the system safer for them."
"NYSDOT's three-year, $148 million Patroon Island Bridge project rehabilitated a 45-year-old heavily traveled bridge carrying Interstate 90 over the Hudson River between the cities of Albany and Rensselaer. The challenge was to tackle this project — which involved rehabilitating the 1,797-foot-long bridge and eight ramps comprising the I-90 interchange with I-787 at the Albany end of the bridge — while minimally disrupting 70,000 daily commuters (84,000 use the interchange). To combat these challenges, most work occurred at night, with all vehicles crossing over to one side of the bridge using a moveable zipper barrier that returned traffic to normal configuration for the morning commute. Financial incentives were offered to the contractor for hitting lane and ramp reopening goals. NYSDOT did not close any lanes during major holiday weekends and sped up construction through the use of pre-cast concrete deck panels. The end result was a safer, more efficient bridge with minimal impact to commuters."
The winners from the two remaining regions will be announced at various times this summer. The top 12 projects, which will be made up of the three highest-scoring projects from each region, will compete for the Grand Prize, selected by judges, and the People's Choice Award, selected by online voting. These winners will receive $10,000 to be donated to a charity or scholarship of the winner's choosing. The winners will be announced at AASHTO's annual meeting in September.