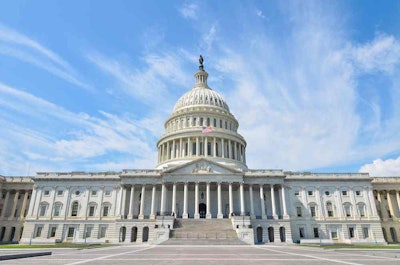 The Senate will hold a hearing on a new long-term transportation bill, but it's not going to be on the agenda until after the impending expiration of the Highway Trust Fund.
Sens. Jim Inhofe (R-Oklahoma) and Barbara Boxer (D-California) announced Wednesday that the Senate Environment and Public Works Committee would mark-up a bipartisan, six-year surface transportation reauthorization bill, but not until June.
The Hill reported that Inhofe and Boxer said that it's important to start working on the details of a long-term plan to fund transportation projects while other committees debate a short-term extension.
The Highway Trust Fund is set to expire May 31, but the funds are projected to last through July or early August.
"We are quickly approaching a critical deadline for federal investment in our nation's roads and bridges. Without Congressional action by May 31, vital projects across the nation will come to a grinding halt," Inhofe and Boxer said in a joint statement. "This is unacceptable, and we owe it to our nation's economy to send a strong signal that Congress is going to maintain the backbone of America's commerce and national security."
Many D.C. lawmakers like Senate Majority Leader Mitch McConnell (R-Kentucky) and Minority Leader Harry Reid (D-Nevada) have urged that Congress needs to act on transportation funding before the Memorial Day break.
However, McConnell's fellow GOP Senators tabled transportation funding in favor of the Pacific trade deal, which failed to reach the 60 votes needed on Tuesday.
Congress is expected to pass some kind of extension of the Highway Trust Fund, but a long-term extension isn't likely to come before the deadline.
This isn't Boxer's first push for a long-term transportation bill this year. She introduced the Invest in Transportation with Rand Paul (R-Kentucky) in April.
Invest in Transportation followed President Barack Obama's long-term plan to fund infrastructure, Grow America.