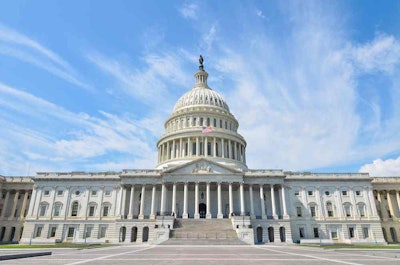 The Senate and House of Representatives passed a joint budget resolution on Tuesday that calls for massive cuts in transportation funding.
The budget resolution proposes a 22-percent decrease in transportation funding, according to the National Journal. But the joint resolution is not set in stone and isn't yet law. It sets the goals Congress will try to achieve in financial decisions this year, but the budget can be overridden.
The joint resolution does have a highway funding "bucket" that would allow for an increase in transportation funding if more money can be found later.
As the budget currently stands, $12 billion would be cut from transportation funding. But Congress is expected to extend the Highway Trust Fund before the May 31 deadline. If an extension isn't passed, the Department of Transportation will have to begin in late July or early August cutting back payments to state governments for infrastructure projects.
According to The Hill, Senate Majority Leader Mitch McConnell (R-Kentucky) said Tuesday that getting an extension of transportation funding would be a priority before the holiday break at the end of the month.
"We clearly have to do an extensions on highways and FISA before we leave for Memorial Day," he said.
So far, plans for funding transportation have ranged from long-term fixes like President Barack Obama's Grow America plan and the Invest in Transportation Act proposed by Senators Barbara Boxer (D-California) and Rand Paul (R-Kentucky) to short-term extensions like the bill introduced by the House Appropriations Committee.
The National Journal reported that many members of Congress on both sides of the aisle want to pass a transportation plan that would last at least five years; however, there has been no consensus on what a long-term plan would consist of.
National Stone, Sand and Gravel Association Senior Vice President Pam Whitted called the transportation cuts proposed in the joint resolution budget "draconian."
"America cannot afford to spend less now on this national priority or else we will be paying much more later," Whitted said.