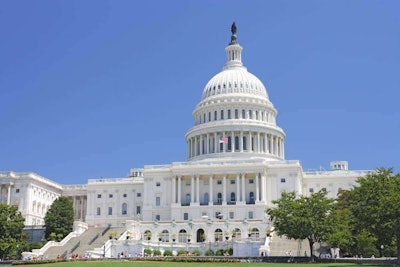 A proposed $54 billion spending bill for the departments of Transportation and Housing and Urban Development failed in the Senate Thursday, according to a report from ABC News.
The Transportation, Housing and Urban Development Appropriations Bill needed 60 votes to pass, but the Senate voted 54-43 against it.
Only one Republican, Senator Susan Collins (R-Maine), voted for the bill. Other Republicans said they voted against it because it exceeded spending levels set by the Budget Control Act of 2011.
The vote comes one day after the House pulled its version of the Transportation, Housing and Urban Development Appropriations Bill, also known as the THUD bill, citing a lack of time as the reason, The Hill reported.
The $44.1 billion bill the House was considering was $9.9 billion less than the Senate version and would have provided $15.3 billion in discretionary appropriations for transportation spending.
The Senate had already begun working on amendments to its version of the THUD bill, and the White House stated last month that it "strongly supported" the measure.
The House bill received a veto threat from the White House last month. The House was set to work on the bill this week.
According to a separate report from The Hill, House Speaker John Boehner (R-Ohio) said he thinks the House measure will pass when lawmakers return from recess in September.
"I believe votes would have been there for the THUD bill, but we had some 50 amendments yet to consider on that bill, and considering everything else we've got on this week, [we] decided that finishing that bill in September was the right thing to do," Boehner said.