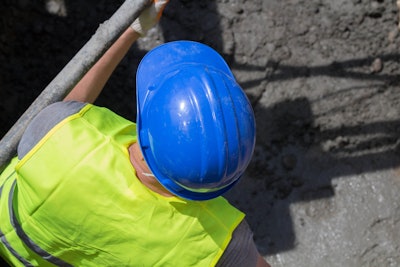 A Georgia contractor faces $106,078 in proposed penalties for failing to provide cave-in protection and other safety measures for workers on a sewer and water line project, according to the U.S. Occupational Safety & Health Administration.
The proposed penalty for Corley Contractors in Dallas, Georgia, follows a national effort by OSHA that started October 1 to ramp up enforcement on unsafe trenches and excavations.
OSHA initiated an inspection October 3 of the company's jobsite in Acworth, Georgia, and found employees working in an unprotected excavation. The company, operating as C&L Contractors, also did not provide a safe way to enter and exit the excavation, OSHA said.
Both violations were deemed willful, which is OSHA's highest penalty level. It means "the employer either knowingly failed to comply with a legal requirement (purposeful disregard) or acted with plain indifference to employee safety."
The company has 15 days to comply with or contest the penalty.
OSHA's National Emphasis Program (NEP) on Trenching and Excavation calls on compliance safety and health officers to inspect any open trench or excavation they see, regardless of whether they readily observe a violation. The NEP instruction says its goal is to protect employees from potential cave-ins, and the agency "believes that there is a potential for a collapse in virtually all excavations."
For more on the business and human costs of trench-collapse fatalities in the United States, see Equipment World's special report "Death by Trench".