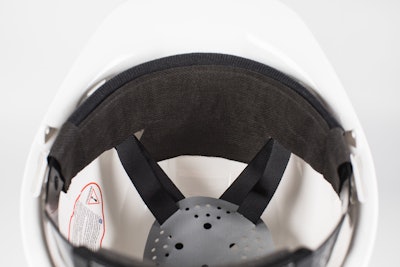 It may be October, but it's still hot and humid in most of the lower half of the country. And if you work outside, nothing is more annoying that sweat stinging your eyes and making you miserable as you try to read a tape or a laser measurement.
So until old man winter gets off his derrière and cools us all down, there's the NoSweat hardhat liners that offer easy peel and stick installation into any size or brand of hardhat and bump caps.
The liner's "SweatLock" technology absorbs moisture and locks it inside the liner to prevent dripping sweat, fogging, sweat stains, odor and even yes even acne (according to the company).
NoSweat liners absorb up to two ounces of sweat and can last up to two weeks depending on how much you perspire. They are priced at $5.99 for three, $19.99 for a 12 pack and $37.99 for a 25 pack and can be purchased at nosweatco.com.