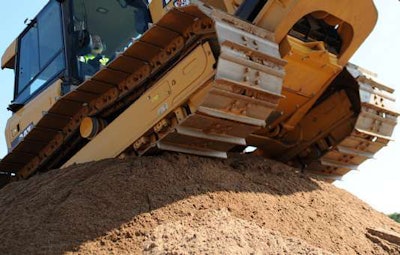 Just two weeks after another Florida man miraculously survived being impaled through the chest on a construction site, a bulldozer operator has survived being run over by his machine.
According to a report from the Orlando Sentinel, 70-year-old Tullie R. Jones fell out of the dozer after driving over a mound of dirt on a jobsite in DeLand.
DeLand police spokesman Sgt. Chris Estes told the paper that Jones injuries suggest he was then run over by the machine.
So how did he survive? Police guess that the ground on the jobsite was just soft enough that it "provided enough cushion to minimize the injuries."
Despite the ordeal, Jones was airlifted to the hospital in stable condition with a few broken bones.