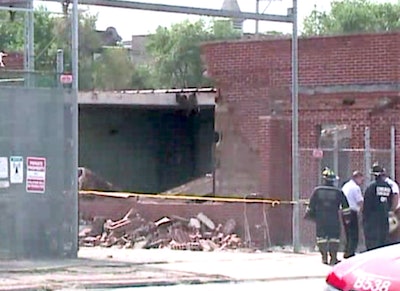 A wall collapse that recently killed a worker on a Chicago jobsite has building and law enforcement officials looking for answers.
According to a report from the Chicago Tribune, 46-year-old Daniel Miller was killed by injuries he sustained when a brick wall collapsed on top of him in the city's Bronzeville neighborhood September 24.
Miller was pulled from the rubble alive, but died later at the hospital.
The paper reports workers were removing roofing material from the one-story building when the collapse occurred. The workers also lacked the proper permits, according to the city's Department of Buildings.
"The last permit issued for this property was an electrical permit on (Sept. 3) to install, conduit, new outlets, lights and switches," the department told the Tribune in a statement.
The department is investigating what caused the collapse.