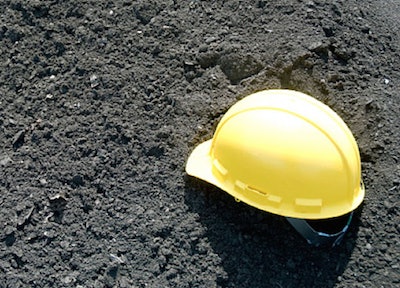 A worker who came out of retirement to lend a contractor a hand was killed by a fall last week in Minnesota.
According to a report from the Minneapolis Star Tribune, 69-year-old John A. Dickerman fell while working as part of a crew installing trussing for a roof at Accu-rite Powder Coating and Surface Prep July 10 in Jordan, Minnesota.
He fell between 25 and 30 feet and was pronounced dead at the scene. It's unclear if he was wearing a harness.
The paper reports Dickerman, a 35-year veteran of the industry and a former crew leader and co-owner of Mankato-based WEB Contracting, was helping out another Mankato contractor, R.L. Wells Construction, when he fell.
Current WEB co-owner Jerry Williams told the paper Dickerman had "occasionally" helped out other crews in the 10 years since he retired.
The Occupational Safety and Health Administration is investigating the incident.
According to OSHA, falls are the leading cause of death in the construction industry, with hundreds of workers dying each year and thousands more facing serious injuries.