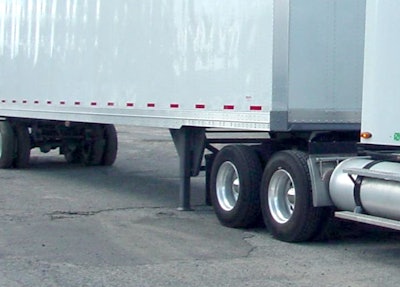 A tragic accidental fire claimed the life of a construction worker in North Carolina recently as he unloaded a truck.
According to to a report from WGHP TV, an unidentified worker in Forsyth County was unloading a tractor-trailer full of pine straw on the afternoon of July 9 when the trailer suddenly caught ablaze.
The station reports the worker pushing the pine straw toward the doors of the trailer, presumably with a fork lift or some other machine, when a spark ignited the payload.
He was trapped inside and killed.
The station reports the county's fire marshall is investigating the incident.