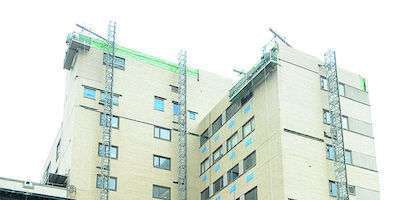 A worker on a crew performing a brick restoration job in Pennsylvania was killed last week after falling from scaffolding nearly 100 feet in the air.
According to a report from The Daily Item, 48-year-old Stephen Kuchka was working from scaffolding about 9 1/2 stories up at the Foss Clinic at Geisinger Medical Center with two other workers July 8 when the three decided to break for lunch.
The men were preparing to descend the scaffolding when Kuchka fell.
According to officials, Kuchka landed atop "an upper level landing that had been made and was actually a roof over a walkway," amid plywood and insulation. He was killed instantly.
The Occupational Safety and Health Administration is investigating the fall. According to OSHA, falls are the leading cause of death in the construction industry, with hundreds of workers dying each year and thousands more facing serious injuries.