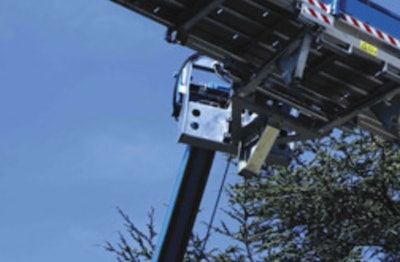 A painter working from a platform on a jobsite near San Antonio died Tuesday, succumbing to injuries from a fall.
According to a report from the San Antonio Express-News, Victor Echartea-Medina, 41, was responsive en route to the hospital but later died.
Echartea-Medina was working from, "a platform at the end of a large multistory forklift," likely referring to a telehandler, the paper reported. He was unloading 5-gallon paint buckets to the fourth story of an apartment complex under construction in New Braunfels when the platform became unstable, causing him to fall.
Authorities estimate he fell about 36 feet and it's unclear whether or not he was harnessed in. The Occupational Safety and Health Administration is investigating the incident.
Falls are the number one cause of death in the construction industry. OSHA is encouraging contractors and construction firms to participate in the upcoming fall prevention safety stand-down May 4-15.