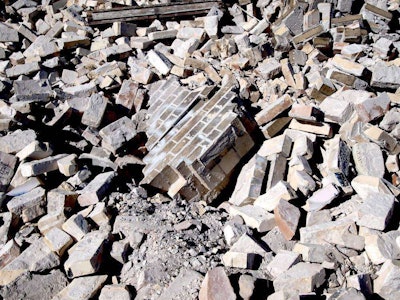 Construction workers on jobsites in Long Island, New York, and Avon Lake, Ohio, were killed this week by wall collapses.
On Monday, 47-year-old contractor Julian Castellanos was killed while installing a staircase in a basement apartment in Long Island, according to a report from NBC New York. One of two recently-built retaining walls in the basement collapsed atop he and two other workers. The other men were not injured in the collapse. The station reported that there was no permit for the work being done.
And on Thursday, Larry Heczko, an off-duty firefighter working construction on a home near Lake Erie, was killed instantly in a wall collapse, according to a report from Cleveland.com.
In the last month alone, at least four wall collapses have occurred in the U.S., each claiming the life of one construction worker.
On November 1, a brick facade collapsed, killing a worker in Chicago, and on November 7, a supporting wall of a townhouse under construction in Idaho collapsed and killed another.