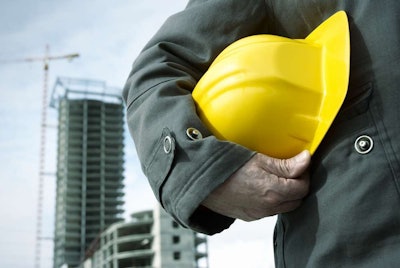 Over the weekend, the Dallas Morning News released a bombshell of a report on workplace deaths in Texas as compared to other states. After an analysis of the most recent Bureau of Labor Statistics workplace death data available, the News found that workers in Texas are 12 percent more likely to die on the job than in other states.
And when it comes to construction jobsites in Texas, the increased chance of death nearly doubles to 22 percent.
The newspaper found that between 2003 and 2012, 719 construction workers were killed on the job. In fact, construction accounted for the most "excess deaths" among Texas workers at 242. Those are defined as deaths beyond what would have been expected based on past data.
Construction has been a major contributor to Texas's rebounding economy. And as work continues to pick up across the nation, the number of worker deaths in both Texas and other states are likely to continue going up. In a recent interview, Dean McKenzie, the deputy director of OSHA's directorate for construction, told Equipment World construction worker deaths will likely increase from the 2012 levels due to both an increase in the amount of construction being done and the number of inexperienced workers arriving at jobsites in the U.S. Construction firms across the country have faced a shortage of skilled workers for the past year and many are being forced to hire workers new to the industry and train them up.
Unsurprisingly, falls were the most common cause of death on Texas jobsites with 300 construction workers falling to their deaths during the 10 years analyzed. According to OSHA, falls are the most fatal of all construction accidents, accounting for one-third of all construction fatalities.
Why are the state's jobsites so dangerous? According to the report, "many Texas construction workers are treated as independent contractors instead of employees," amounting to big savings for general contractors in payroll taxes. "So there's no minimum hourly wage, no overtime, no compensation for on-the-job injuries, no required safety training or equipment."
The full report contains much more data and a couple of interactive graphics. It's well worth your time.