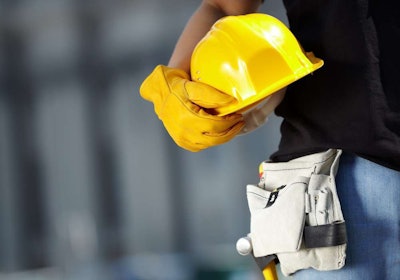 A construction worker died Friday morning from several serious injuries he sustained after being thrown from the bucket of a loader.
According to The Wichita Eagle, Benjamin Gomez, 40, died from injuries sustained on July 31 when he was helping load materials to the second floor of an apartment complex under construction in Bel Aire, Kansas.
Bel Aire Police Chief Darrell Atteberry told the paper Gomez was on the bucket of a Bobcat loader as it was lifting materials to the second floor when the materials slipped from the loader and fell to the ground. Atteberry said the "shift in weight caused the hoist to raise suddenly and the Bobcat to roll back, flipping Gomez over the back" of the machine, landing on his head.
Gomez, a Honduran in the U.S. on a work visa, was working for a contractor out of Houston. The Occupational Safety and Health Administration is investigating the incident.