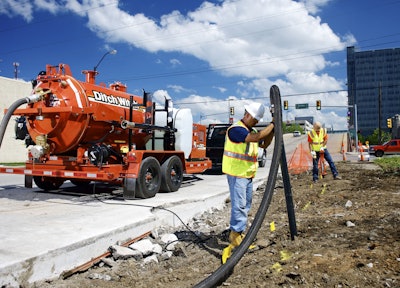 Ditch Witch and the Association of Equipment Manufacturers have partnered to create a 19-minute DVD sharing tips for safe vacuum excavator operation.
Vacuum excavators lessen damage to utilities and are designed for several tasks including soft excavation and cleanup. Ditch Witch says they've seen more and more contractors begin using the machines and thought the time was right to produce a safety video.
Ditch Witch offers these machines trailer-mounted and stand-alone as well as truck vacuum excavators. The truck vacs can be mounted to a single-axle truck and can be customized.
The DVD can be purhcased through the AEM store by clicking here. The video can be used in conjunction with a 35-page vacuum excavation safety manual also available. Existing Ditch Witch customers can receive a free copy by sending an email to emailinfo@ditchwitch.com.
You can watch a clip of the safety video below.
[youtube pzIq3OOqC3w nolink]