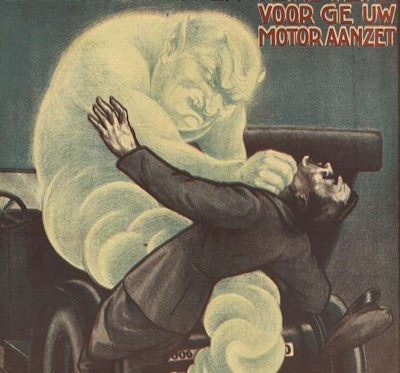 On his 50 Watts blog, Will Schofield recently featured a ton of great vintage safety posters spanning 50 years from the Netherlands. The posters were created by some very talented Dutch artists and were quite beautiful and creative ways to remind workers of the dangers of the jobsite and shop.
Below you'll see several of the posters Schofield posted. Be on the lookout for the exhaust monster, the "lurking" electricity monsters, an especially graphic poster on saw safety, one that reminded us of the classic video game "Pitfall," and, my favorite just because I'm not quite sure what's going on in it and it's by far the creepiest, "LEISCH VELIG."
To see the full set of the posters and much more cool vintage art, visit 50 Watts by clicking here.