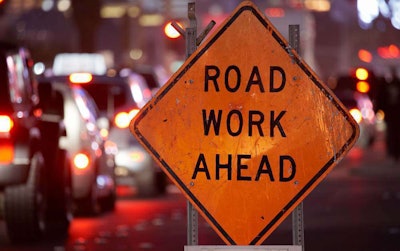 The Wisconsin Department of Transportation is taking a pro-active stance in keeping construction workers safe by doing what it can to ensure as many drivers as possible know about the various active construction sites around the state.
Wisconsin 511 is a new website that WisDOT hopes will be a "one-stop-shop" for travelers and commuters to learn about construction work sites around the state.
On the 511 site, drivers can find "real-time travel information, including closures and travel times, project news, schedules, updates and detailed maps. Additional resources such as project contacts, tools for impacted businesses and links to alternative transportation options are also available," according to a prepared statement from WisDOT.
The department has also launched a 511 Twitter account, @511WI. This account will handle statewide travel information, but WisDOT also has five other accounts that will handle travel information by region. You can find links to all of those accounts and more WisDOT social media sites by clicking here.
Of course, WisDOT urges drivers to check these resources before they hit the road. Checking for updates on your phone while driving would kind of defeat the whole safety advantage these resources provides.