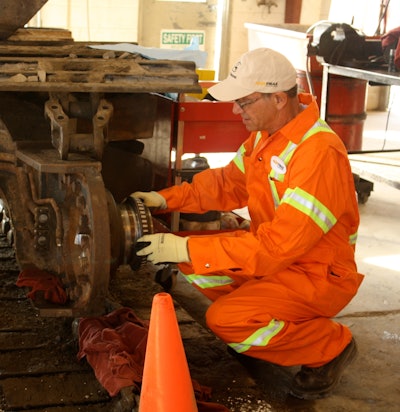 Nortrax surpassed six million working hours without a lost-time injury.
Nortrax, a John Deere construction and forestry equipment dealer operating throughout North America, have performed more than 24 continuous months of work without an employee having missed a day of work due to a workplace injury.
The U.S. and Canadian divisions of Nortrax formed the North American Safety Council in spring 2010 to further its safety efforts. Represented by a cross-section of Nortrax departments and regions, the goals of this council were to recruit the safest employees, demonstrate safety as one of the company's core values during orientation and training and promote an improved wellness program.
The U.S. National Safety Council recognized Nortrax as a 2009 Industry Leader and presented the international dealership with the 2009 Occupational Excellence Achievement Award.
For more information about the company, visit www.nortrax.com.