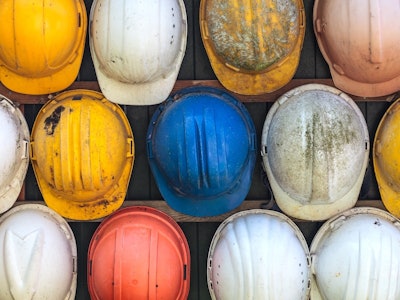 A new program in Denver that helps employers in the construction industry find employees, is surpassing all expectations, The Denver Channel reports. The program, WORKNOW, which was created by Colorado Resource Partners (CORE) connects its members with training for construction careers, but takes it a step further by helping workers with other needs that may arise.
"Childcare support, support buying tools for their first job, getting access to boots, gas cards, or bus passes to get to work, or they have work, and they've suddenly changed assignments, and they suddenly need transportation support," said Katrina Wert with Center for Workforce Initiatives at Community College of Denver, according to the news agency.
Wert attributes the program's success to its partnership with 12 Metro Denver organizations that came together to create new opportunities for anyone looking to change careers or advance in the construction industry.
"They also come to us for career guidance and industry," Wert told the news agency. "This is a group of organizations that are really trying to specialize in, 'what do career opportunities in this industry look like, and how can we connect our community residents to these jobs?'"
The program has reportedly helped 252 people find their first construction jobs, which Wert told the news agency is "Significantly over the targets we've set for ourselves. We're excited about that, but we're just getting started."