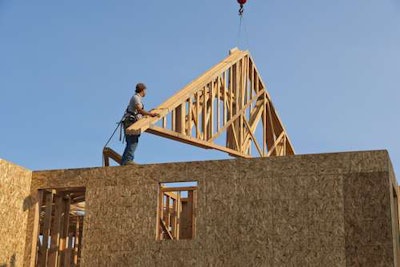 Confused about the new OSHA regulation for crane use? You're not alone. But by early 2014 anybody who operates or works near any kind of crane, including truck-mounted versions, will have to comply with this complex set of regulations.
The National Lumber and Building Material Dealers Association is offering a instructional webinar on the topic. The webinar will tell you whether you must comply with the regulations and how to recognize, avoid and prevent safety and health hazards when using cranes for the delivery of materials to construction sites.
To meet the new standard, employers will be required to either certify crane operators themselves using an evaluation program that has been approved by a third-party agency, or use a third-party testing agency.
You'll also learn if your company is exempt from the regulation what activities could keep you from having to comply with the rule, and what training you and your employees need if you are required to comply.
The speaker is Regina McMichael, CSP, CET; president of The Learning Factory, an education and training design and delivery company with a focus on safety and risk management. McMichael is also the former director of safety for the National Association of Homebuilders.
The webinar lasts for 60 minutes and costs $75 for NLBMDA members and $125 for non-members. Schedule is:
Tuesday, April 23, 3 to 4 p.m. EST
Thursday, April 25, 3 to 4 p.m. EST
Tuesday, April 30, 11 a.m. to 12 p.m. EST
Thursday, May 2, 3 to 4 p.m. EST
For more information or to register online go to www.dealer.org.