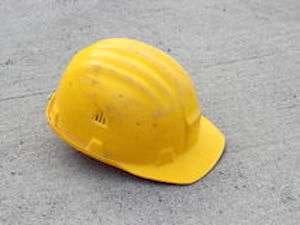 A construction worker was killed last week in Los Angeles after suffering a fall from 53 stories.
According to a report from the Los Angeles Times, 36-year-old Joseph Sabbatino, was in his second day on the job as an electrician at the Wilshire Grand, a $1.2-billion hotel and office building under construction, when he fell Thursday.
Witnesses told the paper Sabbatino did not appear to be wearing a safety harness or hard hat. He struck the rear of a woman's car before landing on the street. The woman driving the vehicle was hospitalized after the incident.
Turner Construction, which is managing the 1,100-foot-tall building project said, Sabbatino "had no reason to be above the third floor," the Times reports, adding "CalOSHA and LAPD [confirmed] that the incident…was not work-related."
The 53rd floor does not have windows but is outfitted with an 8-foot-high integrity fence designed to prevent workers, tools and materials from falling to the ground below. The site also has safety nets but all are hung above the floor from which Sabbatino fell.
Turner said the California Occupational Safety and Health Administration found no fall-protection violations in its investigation. The company shut down the site Friday "to honor our workforce and out of respect," the Times reports.