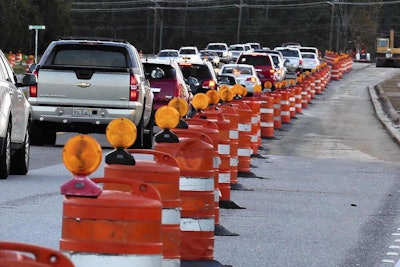 A road worker in South Carolina died after he was electrocuted while loading asphalt into a paver.
According to The State, Javier Lopez-Lira was working with a crew on Shadow Wood Drive in Richland County when the incident occurred.
Lopez-Lira was loading asphalt into the paving machine from a dump truck when the bed of the dump truck somehow came in contact with or close to a power line.
First responders transported the 36-year-old to a nearby hospital where he was pronounced dead within an hour.
The incident is being investigated by local officials and the Occupational Safety and Health Administration.
A similar incident occurred in October when a worker in Oklahoma was killed as a dump truck bed emptying asphalt hit a power line and electrocuted him.