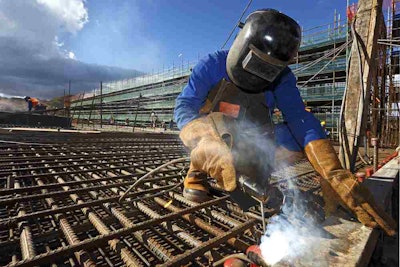 The U.S. construction industry continued a now 11-month-long streak of job gains in February with the addition of 19,000 jobs.
The industry now employs 6.631 million Americans, according to preliminary data from the Labor Department.
The latest data also revised January's total, decreasing it from 6.615 million to 6.612 million, weakening that month's job gains from the previously reported 28,000 to 15,000.
Construction unemployment rose for a third-straight month from 8.5 to 8.7 percent.
The U.S. economy added 242,000 jobs in February while the unemployment rate was flat at 4.9 percent.