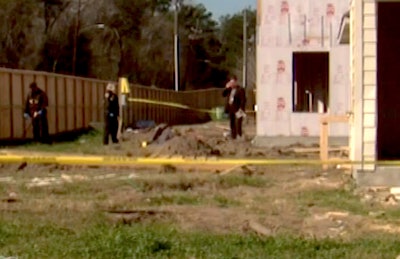 The family of a 19-year-old construction worker killed on a Houston jobsite is offering a large reward for the capture of his killer.
Frank Medrano was working alone inside a house under construction in February when a man walked onto the jobsite and attempted to rob him. The encounter ended with the suspect shooting and killed Medrano before fleeing the scene.
According to a report from the Houston Chronicle, Medrano's mother, Liebier, and his brother, Erick Gutierrez, appeared in a press conference where the Houston Police Department announced a $30,000 reward for the capture of Medrano's killer.
Crime Stoppers offered an initial $5,000 reward for information and the family added $25,000.
The Chronicle reports the suspect's appearance as:
…black and about 20 years old. He was about 5 feet 10 inches tall and had a medium build. He wore a black hoodie with a gray stripe on each sleeve as well as around the edge of the hood. He also wore black or dark-blue pants and white shoes.
Medrano's shooting was among the first of several shootings so far this year.