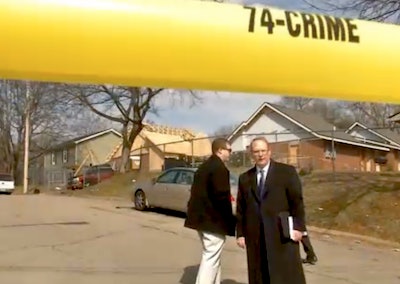 In the wake of an armed robbery on a North Nashville jobsite last week, Nashville police spokesman Don Aaron said that the city had seen a spree of construction site attacks as of late.
Now, according to a report from WSMV TV, police have put an exact number on that February spree: eight.
Brothers Jesus Belmontes, 26, and Omar Belmontes, 23, were shot in the neck by two assailants last week. It was the second such attack workers with NPR Roofing had seen in the last month, making some of them wonder whether they were being targeted for their race.
"(There has been) a targeting of construction sites, not necessarily Hispanic individuals but of construction sites," Aaron said last week. "We have had a handful of those in the North precinct and some in the West precinct as well."
Investigators told the station they are not sure if the eight jobsite robberies are connected but have assigned officers to patrol at least a dozen NPR Roofing jobsites.
Officers are telling workers in Nashville to be on the lookout for any suspicious activity around their jobsites and to immediately report it to police.
A fund has been set up to assist the Belmontes brothers in paying for their hospitalization. You can donate here.