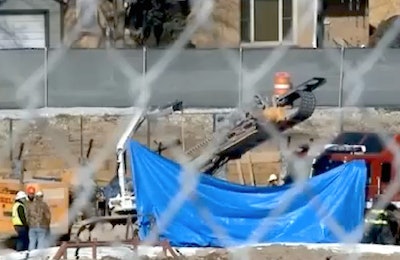 A construction worker part of a crew working on Milwaukee's Zoo Interchange project along Interstate 94 was killed over the weekend.
According to a report from WKOW TV, 33-year-old Ryan Calkins was killed in what the Milwaukee County Sheriff's Office will only call an accident that "involved machinery," around 8 a.m. Saturday.
In WKOW's report a tarp has been hung between a fire engine and a piece of equipment to block view of the accident from outside the jobsite.
Calking worked for Michels Corporation, one of the contractors working on the interchange project as part of a joint venture.
The Occupational Safety and Health Administration is investigating the accident.