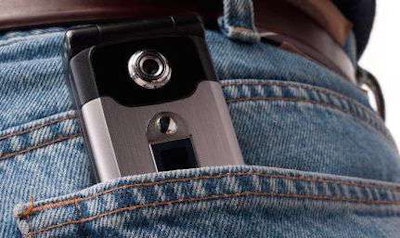 Two construction workers in Key West, Florida, have been arrested and charged with felony grand theft after stealing thousands of dollars worth of tools from one of their company's jobsites.
And cracking the case took very little detective work.
According to a report from CBS Miami, Stacey Valenzuela, the owner of Concrete Solutions, received a phone call on the night of February 17 from 39-year-old employee David Ricky Fanuelsen. Valenzuela told police that he answered the call and after receiving no reply could hear Fanuelsen and another worker, Dean Ellis Brown, 22, discussing stealing tools from one of the company's jobsites.
Valenzuela then went to the jobsite and discovered three ring saws worth about $7,000 were missing.
And if that weren't bad enough, Valenzuela then realized he'd actually missed another call from Fanuelsen previous to the one he'd answered. Not only that, Fanuelsen had unintentionally left a voicemail further discussing the plot, saying they would sell the saws to a drug dealer.
Fanuelsen and Brown were booked into the Monroe County Sheriff's Office with bonds for both men set at $10,000.