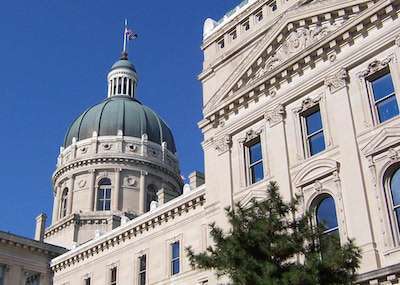 The Indiana House of Representatives has passed a bill that would repeal a state law that sets baseline wages for construction workers on certain public projects.
According to a report from the Indianapolis Star, House Republicans squeaked the bill through Monday, accounting for all the yeas in a 55-41 vote. The bill now moves on to the Senate.
In the week prior to the vote, the issue sparked quite a bit of tension between labor union supporters in the state and Republican lawmakers, the Star reported. Republicans say repealing the law, which "allows a board of contractors and taxpayers to set baseline wages for public construction projects worth more than $350,000," would allow the free market to set wages, thus saving taxpayers money, according to the paper.
The Indiana Chamber of Commerce and Gov. Mike Pence have voiced their support for repealing the common wage, also known as the "prevailing wage" in other states.
However, union supporters and even Republican contractors oppose repeal of the wage, saying it would likely hurt competition.
You can read more about the debate at the Star.