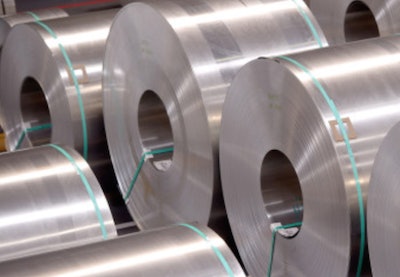 A planned aluminum mill will bring thousands of jobs to central Louisiana, the majority of which are in construction.
According to a report from The Advocate, American Specialty Alloys Inc. will build a 3,000-acre, $2.4 billion mill campus in Pineville that will eventually support "all aspects of the aluminum manufacturing process."
ASA tells the paper that the project will create 2,000 construction jobs. Beyond that, the mill will create 1,450 new manufacturing jobs in the area.
The mill will produce 1.3 billion pounds of aluminum each year which The Advocate reports "primarily will be used by automakers as car and truck side-panels, doors, hoods and unibody frames."
Ford's decision to switch to aluminum for the body of its best-selling F-150 pickup, has triggered a "stampede" on aluminum among automakers in the last year.