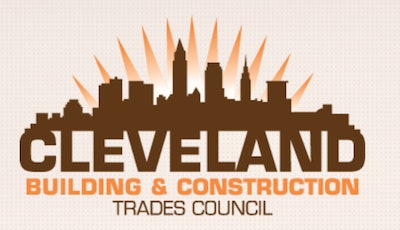 With the area's number of women working in construction and the the trades dead even with the national average of 3 percent, trade groups in Northeast Ohio are looking to change that.
The Cleveland Building and Construction Trades Council's Tradeswomen Committee will host a career night on Tuesday, February 24 from 6-7:30 p.m. at the Plumbers Local 55, 980 Keynote Circle in Brooklyn Heights.
Doreen Cannon is the chairwoman of the recently-founded committee and told the Cleveland Plain Dealer, the career night is just one of the group's efforts educate women on the value of a career in the trades.
"A lot of women don't think of this (type of work)," Cannon told the paper. "They can't even picture themselves doing this. But when they can come to an event like this, and actually meet these tradeswomen—who have been doing this for 15, 20 or more years — they will be able to kind of picture themselves through them."
Ten union apprenticeship programs will be present at the event, according to the paper, representing carpenters, cement masons, ironworkers, painters, pipefitters, plumbers, roofers, sheet metal workers and electricians.
Those interested can reserve a spot by calling Cannon at 216-459-2900, ext. 143.