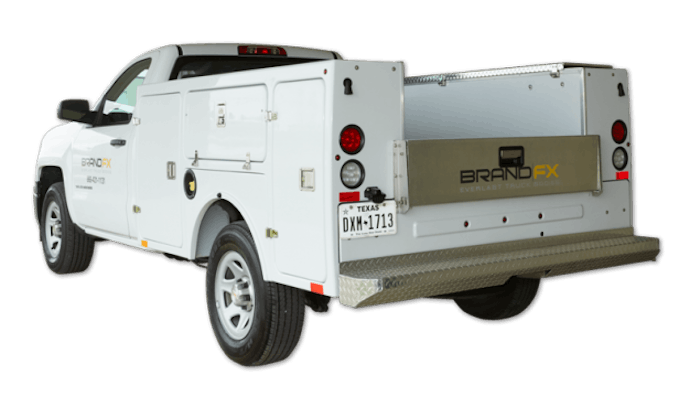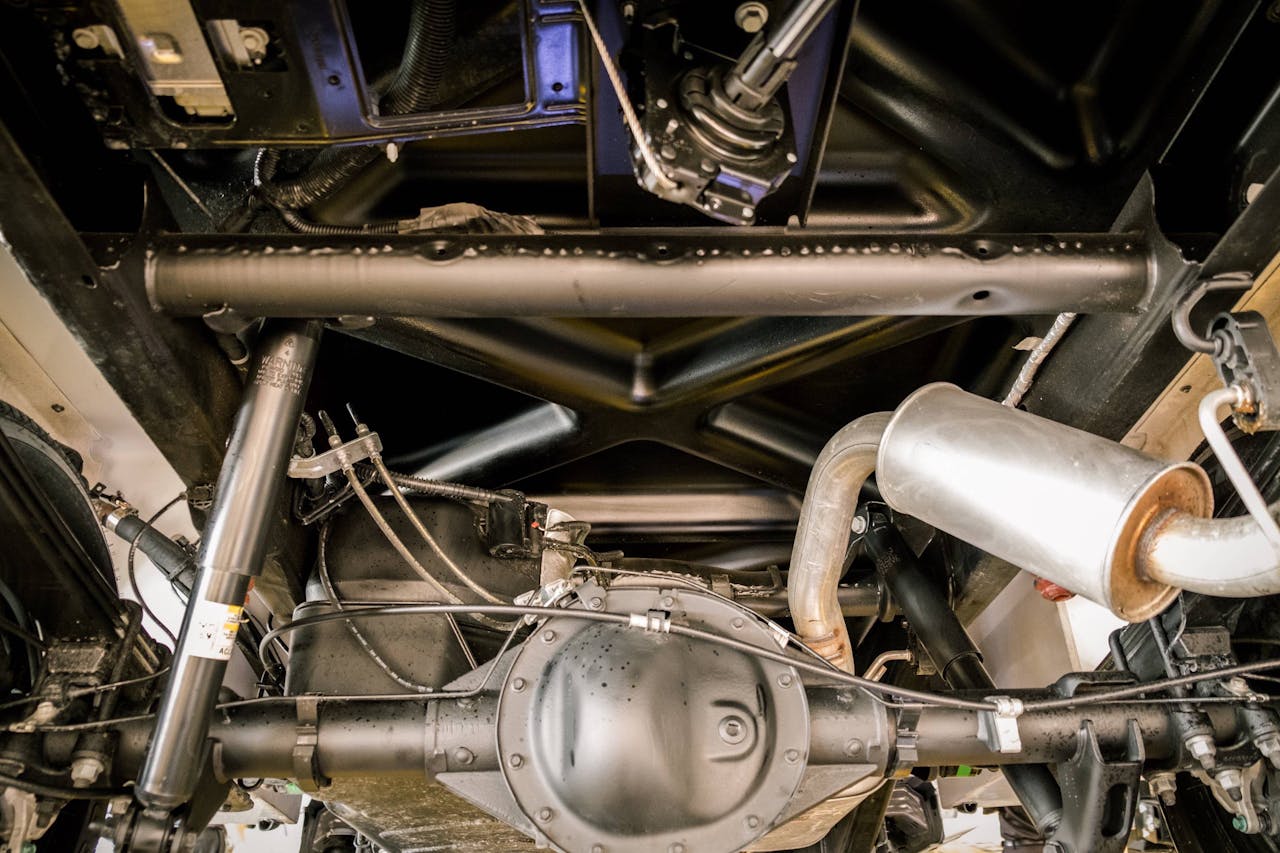 Since the 1980s BrandFX has built lightweight truck bodies from a fiberglass-based composite the company says "compares favorably with that of heavier steel bodies, and far exceeds that of aluminum." The company's latest EverLast bodies are no exception, offering fuel savings over the course of five years of $275,580 over a steel body.
But after nearly a decade of testing, the company is ready to take its lightweight truck bodies to a new level with the introduction of the UltimateFX understructure Tuesday at the ICUEE show in Louisville.
In the past, BrandFX hasn't been able to shave quite as much weight off its bodies as it would like due to the steel understructure that tied the side packs to the chassis of the truck. However, the new UltimateFX understructure is made from a new patented composite material, allowing BranxFX to offer the first and only all-composite body.
"It's never been done before. There's not a lighter service body with the strength that ours offers," says BrandFX spokesman Ben Rookey.
When paired with the UltimateFX understructure, a standard 56-inch cab-to-axle (CA) BrandFX composite body with a pack height of 42 inches and pack depth of 15 inches weighs only 496 pounds. A comparable aluminum body weighs 563 pounds while a comparable steel body weighs between 976 pounds an 1,256 pounds.
Beyond huge fuel savings, BrandFX says the durability of these composite bodies provides 20-plus years of corrosion-free service life and reduces maintenance costs since it lessens stress forced on tires, brakes and suspension systems.
In addition to offering the UltimateFX understructure on 56-inch CA bodies, BrandFX offers it on 60-inch CA bodies with plans to offer it on 84-inch CA bodies in the future.