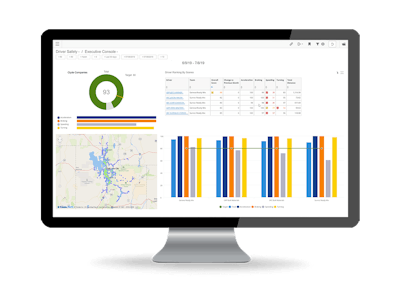 Command Alkon plans to buy Trimble's construction logistics business to expand its products for coordinating jobsite deliveries among material suppliers, haulers and contractors.
Trimble logistics telematics solutions enable ready-mix concrete and aggregates delivery managers to track, schedule, route and communicate across their fleets. "Fleets benefit from automated real-time vehicle location and status, turn-by-turn navigation, monitoring and diagnostics as well as business analytics and reporting," Command Alkon says.
The deal is expected to close in the fourth quarter. Terms are not being disclosed.
Trimble says it is shedding the logistics business to refocus on its core construction products. The deal will not affect Trimble's overall financial results, the company says.
"Consistent with our strategy, this acquisition will allow for more robust, lasting solutions and deliver valuable insights that drive increased efficiencies and improved decision-making across our customers' fleets," said Phil Ramsey, CEO at Command Alkon.