Those looking for the perfect high protection case for iPhone X, look no further. It's the Pitaka MagCase Pro, and I've written an article to tell you why.
Last month, I wrote about my introduction to Pitaka through the MagCase, an extremely thin case made for a wide range of Apple, Samsung and Google smartphones that offers stout scratch protection thanks to its use of aramid fiber. If durability, basic scratch protection and minimalism is what you're after, the MagCase is a great choice. The aramid fiber keeps the case very lightweight and has the dual benefit of providing a great, grippy feel.
But Pitaka makes another type of MagCase, just for the iPhone X. It's called the MagCase Pro, and while the primary goal of the MagCase is thinness, the aim of the Pro is protection.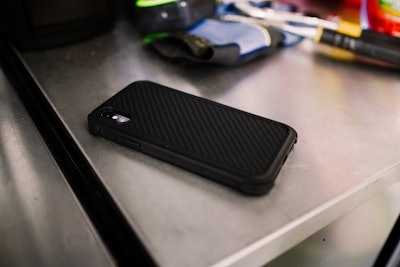 The Pro eschews the MagCase's all-aramid construction for a combination of aramid with TPU, a pliable yet very protective plastic. In all, Pitaka says there are six layers to this case: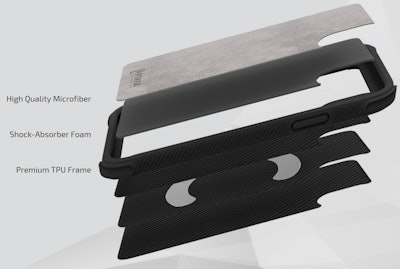 Aramid back
Aramid with metal plates for attaching to the Pitaka's MagMount, MagDock and MagBar, a line of magnetic mounts and wireless charging docks.
Another aramid layer
TPU frame
Shock absorbing foam
Microfiber cloth to keep the back of your phone scratch free
The aramid fiber covers the back of the case, while the TPU is used to protect the sides, provide a protective lip to the case frame surrounding the screen, and to form what Pitaka calls "air bag corner safety zones." I seriously doubt these corner safety zones, which you can see in better detail in the photo below, are actually filled with air. However, the extra TPU on the corners should provide a nice bit of extra padding atop the most vulnerable part of your phone.
The sides of the phone have been given a rough feel with some extra raised lines of TPU giving an all-around great grip to the case.
The end result is a case that provides serious protection without adding hardly any bulk.
While Pitaka doesn't mention any specific military-grade durability ratings for the case on its site, there is a video on the case's product page of some guys spiking an iPhone X encased with the MagCase Pro into the ground several times. I don't know that I would have that level of confidence in any $50 case, but the MagCase Pro does appear to offer a high level of protection in the more real world "oh crap" situations I've put it through like fumbling my phone when getting out of my truck, or my toddler wandering off with it after I left it on the couch. I would feel comfortable taking an iPhone X with a MagCase Pro just about anywhere, especially now that the latest iPhones offer a high level of water resistance.
Mounting and wireless charging
To show off the benefit of having the metal plates that are embedded into the back of the MagCase and MagCase Pro, Pitaka sent along its MagMount Qi for me to try out. This small wireless charging mount clips to any air vent in your truck and provides an instant, sturdy, magnetic mount for your phone when using a MagCase. If you don't like the idea of blocking an air vent, Pitaka also sells MagMount Qi variants that attach via suction cup, or your (likely unused) CD slot.
When you connect a USB cable to the MagMount Qi and plug the other end into a free USB port or a USB travel charger adapter, the MagMount will also wirelessly charge your your phone.
Of course, you don't need a MagCase or MagMount to wirelessly charge your phone. But the combination of a rugged case that magnetically mounts and wirelessly charges your phone is a heck of a lot of functionality and should be a fairly attractive combo for construction professionals and anyone else who's office is a truck or those who are in and out of their vehicle several times each day.
If you're in the market for a new case, give the MagCase Pro and the MagMount a strong look. It's quickly become my new all-around recommendation. The MagCase Pro runs $50, while the MagMount Qi is $25.